Please print this page to work on the crossword.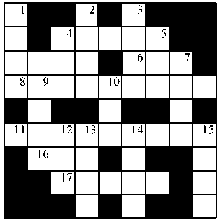 By Karuna Goswamy
Across
4. Twang strings of instrument
6. Indian Government's office from where foreign affairs are conducted (inits.)
8. District town in West Bengal
11. Indian cricket hero
16. Noise; fuss
17. Smell, fragrance
Down
1. Portion close to the edge of a road
2. Shock; render senseless
3. What you need for drawing water or filling air
5. Member of a strong Muslim community in Haryana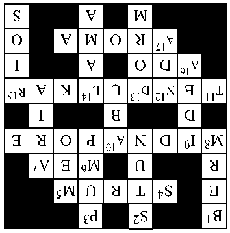 7. What every opera goer loves
9. Thought; concept
10. Place in Rajasthan where some spectacular temples are located
12. India's training institution for defence personnel (inits.)
13. Hostel room etc. in which several persons sleep (abbr.)
14. Buddhist monk
15. Rising star of international tennis.