A nice guy to know
By Lovkesh Kumar
BORN in Delhi, brought up in Dera Bassi and a graduate from Chandigarh, Roopinder Singh was the lucky winner of the tittle of Mr Physique in the Mr Grasi m competition recently.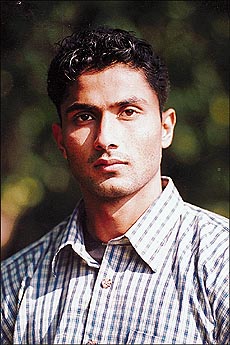 The handsome six-footer, however, does not have star in his eyes and says that everything comes to those who work hard and have faith in God. "Bhagwan jo karta hai, achche ke liye hi karta hai," he says with a smile. Roopinder in currently studying for his MBA in Australia and said that he was on a vacation in India when friends advised him to enter the competition. As a youngster, he had indulged in the sport of body building and it stood him in good stead when he went for the competition.He won one silver medal at the district level amd a gold at the state-level body building championship.
Roopinder is of the view that in the hugely competitive world of today good grooming and the right attitude are necessary for achieveing success in any feild of activity.