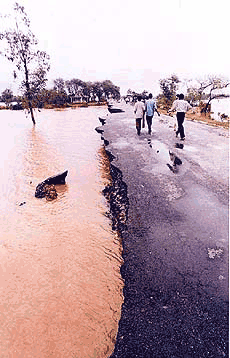 SORO : A large section of a national highway washed away at Soro, near Balasore, in Orissa, disrupting the movement of relief vehicles from West Bengal side.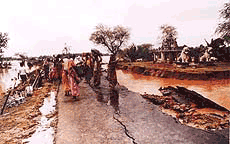 SORO : Work in progress to repair the national highway at Balasore.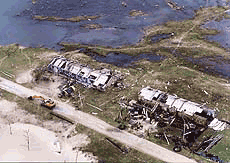 An aerial view of the devastation caused by the fury of the super-cyclone.