Shades of human nature
Aditi Garg
Chowringhee by Sankar. Translated by Arunava Sinha.
Penguin Books India.
Pages 403. Rs 295.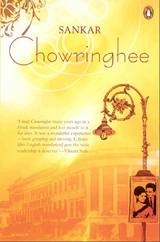 Although hotels aspire to be a home away from home, they can hardly ever come close. At the same time the pleasure of staying in a good hotel can make memories of a lifetime. It is not just about boarding and lodging, it the whole experience from the food, the booze, the right amount of being fussed over and just the right ambiance. A lot goes into creating the whole effect, keeping things moving with clockwork precision and making the dream-stay exactly that for each and every customer.
Chowringhee by Sankar is a novel that transcends the barriers of time, place and race. He seems to have captured the very essence of the hotel business with all its varying shades in their truest form. It seems as relevant of today's hotels as it would have been back in the 1960s, when this book first hit the stands. Apart from being one of the most widely read novelists of Bengali literature, Mani Sankar Mukherji has also got several non-fiction bestsellers to his credit. Two of his novels—Seemabaddha and Jana Aranya—were turned into films by Satyajit Ray.
It is the story of Shankar, a person of humble origins, who goes from being a door-to-door salesman to being a very important person in the hierarchy of The Shahjahan Hotel. His story illustrates the importance of being at the right place, and at the right time, and seizing the opportunity. Umpteen number of times he thanks his stars for making him come in touch with people who do so much for him. He makes one realise how we never seem to acknowledge how people around us influence our lives in a positive way, leave alone being grateful for it. He comes in contact with people who are the crème-de-la-crème of society but are morally in the lowest stratum. There are the nightclub dancers who are held in low esteem but whose gentle souls brighten many a life. Within the four walls pseudo relationships crop up, making living a 24/7 life of drudgery bearable.
"If living in a hotel for two days, spending three evenings at the bar and going through police reports for four days, could reveal everything that goes on within a hotel, it would have been simple enough." This observation is made by a character of the fictitious Shahjahan hotel who believes that to know a hotel really well you have to be a part of it. Behind the façade of the glitzy hotel, lies a disturbing yet intriguing reality. They smile to welcome the guests who make their skin crawl and refuse demands that seem very plausible. Where else is it possible but in a hotel! Though all the characters come from different backgrounds, lead separate lives, have diverse dreams, they are all bound together by the service that they have pledged to their hotel. Whether they love it or loathe it, they are in a business where a private life is a scarce commodity.
Arunava Sinha, the translator of Chowringhee, has translated several other short stories of other Bengali writers as well. In this beautifully translated book, the author illustrates the myriad shades of human nature. Be it deceit, treachery, love, lust, frustration, jealousy, this book has just about everything. But at the same time all these form a part of the narrative effortlessly, without drawing attention away from the story line, rather offsetting it.