City sets the mood
With a new crop of directors giving more attention to urban features, the city is no longer just the backdrop, writes Derek Bose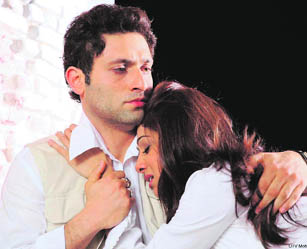 Anurag Basuís Life In A Metro captures the life and ethos of Mumbai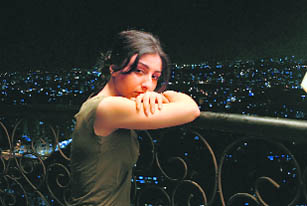 Soha Ali Khan in Nishikant Kamatís Mumbai Meri Jaan

TERROR attacks on Mumbai appear to be the flavour of the season in Bollywood. There was Nishikant Kamatís surprise hit Mumbai Meri Jaan some time back. Now we have Neeraj Pandeyís equally evocative A Wednesday. Earlier, Rajkumar Gupta produced another improbable hit, Aamir, again set in Mumbai. And then, there are films like Contract, Black and White, Khuda Ke Liye, The Little Godfather, Mission Istanbul, Hijack, Mukhbir`85 all based on the common theme of terrorism.
A closer look at these films, however, would reveal that more than the similarity of subject, it is the role of Mumbai as a metropolis in the unfolding of a terrorist plot that is increasingly finding prominence in storylines. The city here is no longer just a backdrop. It is not even a metaphor. It has become a key character, much like the high-strung protagonist, misguided mobs, the religious fanatic and panic-stricken victims who people the screen.
The social connotations of specific neighborhoods, public and private spaces and the expectations they raise in terms of appropriate behaviour, privacy, safety and trust are distinct areas of concern for todayís filmmaker. Be it Mumbaiís ubiquitous local trains, a police siren tearing through a crowded lane, the hustle-bustle in a hospital ward or the sea of skull caps outside a mosque, the relationship between spatial dynamics and the activities of various communities in the city contribute to both the visual allegory and dramatic construction of the films. Somewhere also, the filmmaker is celebrating the never-say-die spirit of Mumbai.
Here a distinction has to be made from films like Mumbai Salsa, Mumbai Cutting, Mumbai Matinee, Mumbai Express`85 which may, or may not have anything to do with Mumbai. For that matter, a New Delhi Times or Hyderabad Blues could as well be located in any other city, for all the difference it would have made to the narrative. In fact, many films which do not mention the name of the city in the title are more accurate depictions of its life and ethos. For instance, the setting of Anurag Basuís Life In A Metro is pre-eminently Mumbai without actually mentioning it. The anxiety and aspirations of the principal characters, issues at stake, not to mention the clever orchestration of shots of the buildings, traffic and the people from different angles and at different times of the day transforms the city into one monstrous presence, almost heaving with a life of its own.
Our old masters ó particularly from Bengali cinema ó were experts at bringing a city alive, simply by striking a balance between form and content. Whether it was Ritwik Ghatakís Nagarik or Satyajit Rayís Mahanagar, Mrinal Senís Calcutta 71 or Bimal Royís Do Bigha Zameen (the film was incidentally, distributed overseas as Calcutta: The Cruel City), the city of Calcutta, warts and all, found as much prominence as human characters and blended seamlessly with the narrative. Raj Kapoor and later, Guru Dutt, B. R. Chopra and a host of other Hindi filmmakers were to adopt this technique whenever they broke out of the confines of a film studio. Significantly, the films shot outdoors, are the most talked-about works of those yesteryear greats today.
In Raj Kapoorís Shri 420 for example, we are introduced to the city of Mumbai through a Chaplinesque Raju, the archetypal tramp who arrives from the village looking for work. Caught in the midst of maddening traffic, with honking cars, speeding buses and people hurrying past, he just cannot find anybody to help him with directions.
Eventually he finds a sympathetic beggar and asks: "Do only deaf people live in this city?" The beggar replies: "Not just the deaf, but blind also; they hear only the jingle of cash." At one stroke, the director establishes what Mumbai is all about. After this point, the city simply grows on you. With Radhu Karmakarís camerawork and K. A. Abbasís flawless script, Kapoor did not need much else to drive home Mumbaiís character ó a heartless city that understands only money. The tone of the film is set from there on.
Such masterstrokes have rarely been seen since, largely because of the growth of the star system and the convenience of shooting within controlled conditions inside studios. Moreover, for purely marketing reasons, the tendency has been to generalise a particular situation with indeterminate locales and setting. Contextualising a narrative with visual reference points has not been a strong point for Bollywood films for the past 40 years or so. Only now are things beginning to change. With a new crop of directors demonstrating greater attention to detail, particularly mise en scene, the city is once again emerging in the foreground. Little wonder, Hindi cinema is looking so believable today.