The magic of Rabindra Sangeet
S. S. Sanyal

TrUE to his roots, Rabindranath Tagore was a true Renaissance Man. As a poet, novelist, musician and playwright, he reshaped Bengali literature and music. Gurudev, as he was affectionately called, could only be described as a polymath.
Though Tagore's literary oeuvre comprises all genres but he remained a poet at heart. His first book, a collection of poems, was published when he was 17. He wrote seven volumes of poetry between 1893 and 1900, including Sonar Tari (The Golden Boat-1894) and Khanika (1900).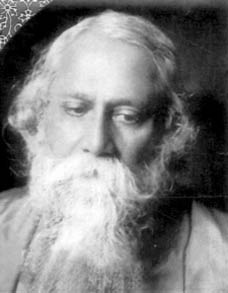 Rabindra Sangeet refers to more than 2,200 plus songs and poetry of love and devotion composed by the great poet. Out of these, only 730 songs ,for which the Indian bard had written the notations, are currently sung. These songs are regarded as the cultural treasure of Bengal in both West Bengal (India) and the predominantly Muslim Bangladesh.
Rabindra Sangeet is broadly classified into following sub-genres: puja porjai (prayer songs), prem porjai (love songs) [some argue prem porjai is actually a part of puja porjai] ,bichitra porjai , swadesh porjai (patriotic songs) and ritu porjai (seasonal songs). These songs have also been used in several movies, both in Bengali and non-Bengali cinema. The national anthems of both Bangladesh and India — "Amar Shonar Bangla" (Oh My Precious Bengal) and "Jana Gana Mana", are part of Rabindra Sangeet.
During the poet's lifetime, 104 artistes recorded Tagore's songs. Since then over 5,000 recordings have taken place at HMV (Saregama's former avatar). Today, out of every five Bengali albums sold, one is a Rabindra Sangeet.
Rabindra Sangeet has also left its influence on Indian classical music. The pioneering example in this regard was set by none other than the great Ustad Vilayat Khan Sahib. He had adopted the famous Tagore song, "Bhenge Mor Gharer Chabi", into a beautiful, lilting light-classical composition.
It is not so well known that many of Rabindra Nath's songs like "Gaganer Thale" in Raga Jaijaiwanti, a night melody, were musically set to tune by Swami Vivekananda, and his rendition of this composition made it sublime and ethereal.
Two famous exponents of Rabindra Sangeet have been the Calcutta New Theatre music directors, Pankaj Mullick (1904-1979) and Hemant Kumar (1920-89).
In the words of his biographer, "Pankaj Mullick was lucky to be introduced to the Tagore family, which was to have an everlasting influence upon him. He is the only musical prodigy, who had first tuned Rabindranath poems to music."
It was at Pankaj Mullick's initiative that the use of the tabla was introduced to keep rhythm for Rabindra Sangeet. Legendary K. L. Saigal's Bengali hits owe their existence to Pankaj Mullick, who persuaded the singer to bring down the pitch of his singing.
The other famous Rabindra Sangeet singer was Hemant Kumar (1920-1989), with a repertoire of hundreds of Gurudev's compositions. When he died of a heart attack in Mumbai on September 26, 1989, the late Satyajit Ray commented: "Rabindra Sangeet has died a second time."
In Bangladesh, Rabindra Sangeet has practically been synonymous with two names — Rezwana Choudhury Bonya and Sadi Mohammad. Some of the other notable Rabindra Sangeet exponents include Chinmoy Chattopadhyay (1930-1987), Debabrata Biswas (1911-1980), and the late Ms Kanika Bandopadhayay.
Today accomplished singers like Indrani Sen and Indranil Sen have carved a niche for themselves in the world of Rabindra Sangeet, which is serving as a permanent source of rejuvenating asset in the cultural life of Bengal. — MF