Beyond borders
A perspective of postmodernism on the issues of religion, ethnicity and identity
Theorising Religion in a Postmodern Context: Special Topic Issue of South Asian Review (Vol. 30, No. 1)
Ed. John Hawley. Pages 381.
Price not mentioned.
Reviewed by Rumina Sethi

THIs special issue of South Asian Review is concerned particularly with examining Indian religions through the postmodern perspective. Religion and postmodernity are virtually placed on opposite poles of a spectrum. While one involves belief and truth, the other implies skepticism and despair. Religion also links up with mystery and mysticism and often with renunciation and asceticism, all of which can be discovered in their many flavours in India's rich religious legacy. John Hawley, who edits this issue, writes: "The violent incursion of the Taliban into Islamabad, Peshawar and other parts of Pakistan in 2009 exemplifies the contestation at the heart of religion in South Asia: a contestation apparently about values, sometimes leading to peaceful coexistence and the advancement of common social goals, and yet frequently having just the opposite consequences."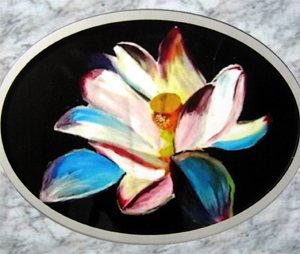 Today, as the Indian economy looks outward towards the world, we are simultaneously witnessing the resurgence of the Right-wing ideology of Hindutva. It is becoming significantly powerful, integrating forces of fascism within the nation-state as much as outside it. We are witnessing both strong assertions of nativism and an utter reliance on international technology. Voices proclaiming "little" nationalisms are growing louder in these rapidly "developing" societies as a self-styled nationalist bourgeoisie is on the rise. The people of this class have contradictory interests: they want to boost the inflow of capital by encouraging liberalisation but also protect their cultural constructs.
They obstruct any radical politics but profess loyalty to tradition and roots by propagating, in the words of Aijaz Ahmad, "the discourse of authenticity and cultural differentialism in the name of Islam in one space, Hinduism in another, in order to forge protofascist nationalisms". The unfortunate consequence of such nationalism is likely to be in the direction of integrating jingoist identities. A case in point is the BJP which, while not isolationist in its policies, nevertheless fans Hindu passion nationwide.
The journal contains several excellent essays on politics, religion and secularism. Makarand Paranjape argues that modernity (and even postmodernity) did not come to India as it did in its naturalised form in Britain. As opposed to Western modernity lies Indian dharma as conceptualised by Gandhi, Sri Aurobindo and Nehru, which may be investigated in the mysticism of "svaraj". Sudhir Rajiv's article discusses Partition, the division of the nation along the lines of religion which led to the creation of new homes and new identities.
In contrast is Anjali Gera Roy's "BhangraNation" that evokes the spirit of Punjabiat that transcends regional and religious barriers: "Punjab is a state of mind. You may live in any part of this earth but if your mother tongue is Punjabi, you are a Punjabi. Punjab is wherever a Punjabi lives! It has nothing to do with any religion or belief." (Punjabi Network). Within this concept, BhangraNation, an event within which Bhangra groups from all over the world compete, is conducted in diasporic space and becomes , thus, " a metaphor for the collectivities clustered around Bhangra performance in real and virtual places".
Another splendid essay where Hindu and Muslim orthodoxies are subjected to the gaze of liminality is Parvinder Mehta's contribution entitled "Secular Interventions and Religious Otherness." Mehta takes the film Mr and Mrs Iyer as an example of transformation of identity. Meenakshi, the caste-ridden female protagonist, in a moment of crisis, proclaims Raja, a Muslim, to be her husband, "Mr Iyer", and saves his life from Hindu fundamentalists. As the action of the film takes place in a bus, then at the dry river bed, then in a jungle and finally in a train, all these places "become sites of liminality from where Raja and Meenakshi learn to reinscribe their cultural values and transform their initial perceptions about religious otherness."
Nishat Haider in "Voices from Behind the Veil" examines Imtiaz Dharker's poetry, bringing the difference between laaj (virtue), sharam (shame) and izzat (honour) to light, all epitomised by the veil. For Dharker, purdah implies the subordination of all women since it renders a woman unrecognisable and unspeakable. Though a custom in Islamic societies, it is the "oldest form of colonisation" of women. As Dharker writes: "One day they said/She was old enough to learn some shame/She found it came quite naturally." Dharker's poetry affirms and retreats from this position as purdah is both a security from prying eyes as well as a garment accentuating one's "non-being". This might be a sign of the postmodern reading of purdah, although the writer does not bring it out.
On the whole, this Special Topic Issue of South Asian Review brings a timely perspective of postmodernism on issues of religion, ethnicity and identity affecting South Asia. As Prof. K. D. Verma puts it in the "Editor's Column", the "intellectual debate on the nature of these relationships" can come to a "decisive conclusion" only through such interrogation and discussion.