Music zone
Robbie Williams — I've been expecting you (Milestone) ««««
Influenced by the 60s guitar-based pop, Robbie Williams, a former Take That member, has poured himself into his second solo album I've ben Expect-ing You (Great title) after Life Thru A Lens, with an emotional adandonment that the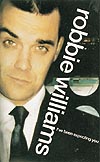 postmodern archness of Britpop rarely expressed. His earlier hits like George Michael's Freedom '90, Old Before I Die, Angels and Let Me Entertain You, proved that as a solo singer Robbie was far more brilliant than other take that members. Now Williams has returned to the music charts with another successful album. Together with co-star Guy Chambers — once part of Lemon Tree and World Party — Williams has repeated his tried formula of witty lyrics, screeching guitars and his famous self-obsessed style and looks. This album does not talk about angels like the previous one, but does offer some up-tempo ballads. No Regrets offers some dry vocals from Neil Tennant and Neil Hanson.Williams peppers strong with some amusing lyrical observations and pot-shots, Jesus in a Camper Van has a well-crafted pop tune with some offending lyrics like "I suppose even the son of God gets it hard sometimes especially when he goes around saying I am the way. I am the way. Iam the way. All Saint's Nicole Appleton lends her voice at the start of Win Some Lose Some. Apparently she is also Williams fiance. The album also contains mega hit Millennium. The track borrows the descending arpeggio from the James Bond theme You Only Live Twice. A splendid display of musical talent.After all the self-obsessed attitude isn't there for nothing.
Colourblind — Colourblind (Sony Music) «««
Now all those who believed that Indian bands can't headbang, please think over again. Now here's a band that's able to combine the sweeping grandeur of headbangin' elements with the immediacy of pure rock and yet not sound too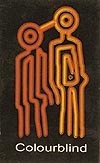 pretentious. Yes, it's Colourblind and it's very Indian. It has Ram on lead vocals, keyboards, percussion and programming and Siddharth on Electric and Acoustic MIDI guitars and bass. Colourblind is aggressive yet very moody. This self titled debut album is distinguished byRam's breathy, hypersensitive voice and lots of electronic style sounds. The album kicks off with psychedelic Blast which sounds quite like a cocktail of Apollo 440, Chemical Brothers and Prodigy, Falling From The Sky is a slow rock number with lyrics like "Living in a space between the doors. Between the circles that you spin. Let me down but please just let me know where do I fit in?" Parade Of Souls is a low-key ballad with some stirring vocals. Fragile is a rock ballad with sensitive rhythm and smooth lyrics. The title track Colourblind needs no introduction. It's video, featuring VJ Laila, shock the entire Indian music industry for its excellent and bold video by Shamin Desai.
Many might feel that the album misses out on live energy. This is obviously a studio creation, produced with painstaking craftsmanship and not meant to be re-created in concert. Check it out, the album kicks real hard.
Moksh — Whosane? (Times Music) ««««
After being linked with film actress Manisha Koirala, DJ Husain is again in the limelight. This time for his debut album Moksh.As the title suggests, Moksh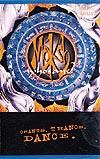 should not be mistaken for a religious album. Moksha sounds like a sampler album, with fits and bits taken from here and there. The entire album is enveloped in experimental sounds comprising of rave, techno and trance, accompanied by Indian chants. There are various sample sounds merged into synthesised rhythms. The opener Moksh is already a major hit for it's bold video and amazing sound works. Surya is another brilliant track which blends the dynamics of Indian music with pummeling techno beats. The album also contains the hit Ramayan, which is currently being shown on various music channels with a splendid animated video featuring Manisha Koirala (do we see some raised eyebrows here?). Moksha is a finely crafted album which should be less known for its delicate chants and more for its moves towards experimentation with dance music. Husain is someone who can invoke religious spirits while you're on the dancefloor.
Simpsons — The Yellow Album (BMG Crescendo) «««
This is a collection of songs actually performed in the world's greatest animated series.Repeating the success of Do The Bartman and The Simpsons Sing The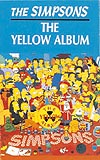 Blues, the happy homer family is back with The Yellow Album. All songs are fun-loving. A duet between Don 'Homer' Castellaneta and Linda Ronstaat on Willie Nelson's Funny How Times Slips Away gives a new concept to the past animated music. Twenty-Four Hours A Day is a Peter Sellers sound-alike with tickling lyrics. The other songs worth listening to are I Just Can't Help Myself, Anyone Else and Hail To Thee, Kamp Krusty. Produced by James L. Brooks, Matt Groaning and John Baylan, the album will make you laugh.When the laughter dies, the informative liner notes reveal how composer Alf Causen composes the shows music and gives the soundtrack the edge it has. This is definitely a fun album and the songs and dialogues out-takes have a very intoxicating effect on the listener.
Album of the month
Seal — Humanbeing (Warner Music)
In 1990 British pop star Seal together with Adamski produced his first hit single Killer. Making it one of the hottest selling singles of that year. One of the many elements that helped Seal's debut so commercially effective was his instantly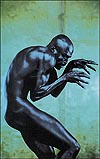 recognisable, roughly textured voice. Then came his first solo self-titled album, which sold three million copies worldwide, giving us mega hits like Crazy, Whirlpool and a reworked version of Killer. With production handled by Trevor Hill,Seal went on to record a magnificent debut album in Los Angels with Wendy and Lisa. This was compounded when in Brit Awards '92, Seal walked away with nearly every conceivable category. In 1994, he launched his other mega hit self-titled album. And in 1995, Seal proved that he was no flash in the pan, his song Kiss From A Rose was included in the original soundtrack for the blockbuster Batman Forever. The hunk with a soul is back with another classy album titled Humanbeing. The album is kept at a medium-pace, Seal's remarkable voice imbues every moment of the records soulful poop with sumptuous layers of distinctive sounds. Filled with pure soulful vocals, airy arrangements and dramatic compositions that resonate with Seal's worldwide audience, Humanbeing is another fine addition to his soaring career graphs. It is amazing to hear techno rifts living so peacefully with acoustic textures here. On the first track Humanbeing, Seal deals very tactfully with fragile emotions with reference to Tupac and Notorious BIG's tragic deaths. Just Like You Said is a romantic up-groove ballad. Seal talks about prejudice in the vibrant Colour, Still Love Remains features an unusual up-front vocal. The album is backed up with Trevor's magnificent production and prominent guests including Wendy and Lisa, William Orbit and Simply Red's Heitor Pereira.
— Saurabh & Gaurav
The Grrr... eat Music Zone Quiz
1. Which female singer has won the Grammy awards for 'The Best Album of The Year' and 'The Best New Artist"?
2. Who has collaborated with John Denver to write more songs than anyone else?
3. What is George Strait's middle name?
4. Which techno-guru did Matt Goss team up with to give albums like The Key and Cobra?
5. What is the latest album of Hole called?
6. Blondie has recently made a comeback with a brand new album. Name the album.
7. What are Deena and Megan collectively known as?
8. Which group does Heather Small belong to?
9. No one is Really Beautiful is the title of which solo performer?
10.Which band has recently done a reworked version of Pink Floyd's Another Brick In The Wall II?
Answers
1. Lauryn Hill
2. Joe Henry
3. Harvey
4. Joe T. Vinelli
5. Celebrity Skin
6. No Exit
7. Nadanuf
8. M People
9. Jude
10. Class of '99
Top 10 singles

1. Nothing Really Matter
Madonna ê
2. Baby One More Time
Britney Spears ê
3. Believe
Cher ê
4. Doo Dah
Cartoons é
5. Humanbeing
Seal ê
6. When You Believe
Whitney Hoston and Mariah Carey«
7. Written In The Stars
Elton John and Lean Rimes l
8. Jalwa
Daler Mehndi é
9. Maria
Blondie l
10. C'est La Vie
Bewitched é
é Climbing up ê Falling down «Non-mover l New entry