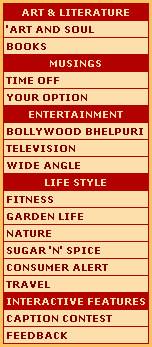 Sunday, January 16, 2000
Article
Sunset for the Sun Temple?
Heritage
By Amardeep Bhattal
THE historic Sun Temple at Konark in Orissa, estimated to be over 700 years old, though a protected monument, today faces a serious threat to its existence. The super cyclone, which ravaged the state recently, causing large-scale destruction of life and property, also wreaked havoc on the green cover around the temple, thereby leaving it exposed to the vagaries of weather. The salty sea winds, which did not touch the temple earlier due to the green cover, will now hit the temple directly and may cause serious harm to the stone of which it has been built.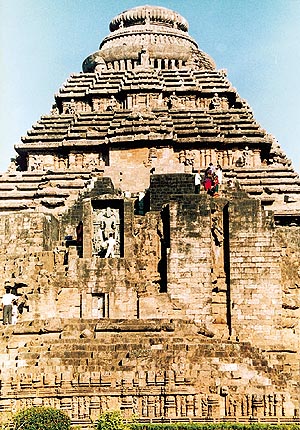 Sources reveal that during the cyclone, the temple was flooded with sea water which rose as high as 1.50 metres. Broken trees and branches littered the compound although the temple itself escaped the fury of the storm.
The temple, which is located 65 km south-east of the capital city of Bhubaneswar, is protected as a United Nations World Heritage Site. A stone inscription within the complex reads: "Sun Temple, Konark, has been inscribed upon the World Heritage List of the Convention concerning the protection of the world cultural and natural heritage. Inscription on this list confirms the exceptional universal value of a cultural or natural site which deserves protection for the benefit of all humanity."