Now there's good news for the fans of School Days. The serial has got an extension of 13 more episodes. These would mainly feature a sports meet between four schools. The sweat, disappointment and the glory which go into making victory so sweet.

So don't go away. Sit back and enjoy 13 more episodes and re-live the cherished memories of a time when you were young and so was the world.

Punjabi comedy

He is popularly known as Punjab's answer to Pakistan TV's king of comedy,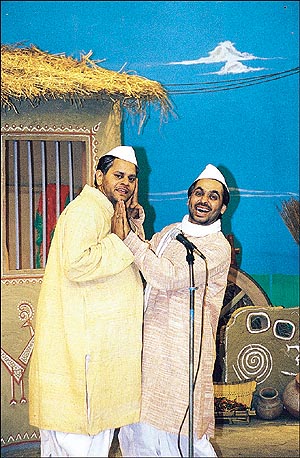 Omar Sharif. Just 26, Bhagwant Mann has already released 30 audio cassettes of his jokes and stand-up stage comedies. And now he's ready with his first serial, Jugnu Kenda Hai.
The New Year comedy on Alpha Punjabi is about Jugnu (Bhagwant Mann) who returns to his village after six miserable months in Canada. Yet he boasts about his foreign trip to friend Dhakkan (Jagtar Jaggi). The trouble is Dhakken knows the truth.
Their banter leads to jokes which range from topics like corrupt politicians, bumbling bureaucrats, rising prices end the crumbling social fabric which are so typical of Punjabi humour.
The jokes though hard-hitting are rip-roaring as they seldom fail to hit the bull's eye making it a must-watch for people who prefer the lighter side of life.
Pursuit of perfection
How far would the average person go to reach perfection? What motivates people who permanently alter their natural features? How costly are these procedures and what are the emotional tolls one is left to pay? Do these surgeries guarantee happiness?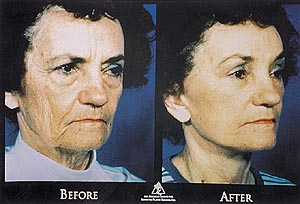 Discovery Channel looks for answers to these questions and more in Cosmetic Surgery airing February 7 at 9 p.m.
The programme follows three patients before, during and after their procedures: a young mother undergoing a breast augmentation, a computer consultant who hopes liposuction will rejuvenate his love life and a middle-aged teacher who is optimistic a full face-lift will help her career.
Using candid interviews and actual surgery footage, viewers experience the physical and emotional transformation of patients as they undergo elective cosmetic surgery. It tells viewers what to expect and asks whether it is really worth it.
— Mukesh Khosla