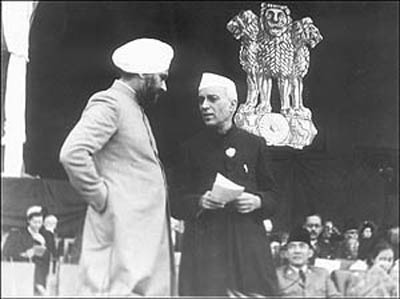 Prime Minister Jawaharlal Nehru and Defence Minister Baldev Singh at the first
Republic Day parade on January 26, 1950.
As the son of one of the founding fathers of the Constitution, S. Sochet Singh Aujla, I was fortunate to have access to the calligraphic edition of the Constitution of India which contains a reproduction of the autographs of the authors of the Constitution as they are borne on the original statute. The founding fathers of our Constitution from the region deserve to be remembered on the golden jubilee of the Indian Republic.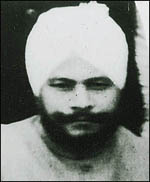 S. Baldev Singh — The most prominent member of the Constituent Assembly of India was born in the family of S. Inder Singh of village Dumna in District Ropar. Earlier, this village was a part of district Ambala in composite Punjab. Born with a silver spoon in his mouth, S. Baldev Singh was one of the richest Punjabis outside the princely order. His father owned large industrial establishments in Jamshedpur (Bihar) and East Bengal (now Bangladesh). S. Baldev Singh took active part in the politics of India and represented the Sikhs in all important negotiations with the British, including the London Conference. He was the Minister for Development in pre-Independence Punjab from June 1942 to September 1946. When the Interim Government of India was established, S. Baldev Singh became the Member for Defence and played a crucial role at the time of Partition in not only maintaining the sanctity of the international borders but also in the partition of armed forces between India and Pakistan. On the achievement of Independence of India on August 15, 1947, S. Baldev Singh became the Minister in-charge of Defence — a portfolio which he kept for a number of years and remained a highly respected figure in all political circles.

Giani Gurmukh Singh Musafir — Born in district Attock (now in Pakistan) in January 1899, he underwent imprisonment for participating in various nationalist movements. He was known for his poetic disposition and patriotic fervour. He became President of the East Punjab Congress Committee in 1949.
Subsequently he became the Chief Minister of Punjab in the mid-sixties.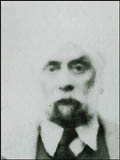 S. Hukam Singh — Son of S. Sham Singh of Montgomery (now in Pakistan), he was born on August 30, 1895. He studied at Government High School, Montgomery, Khalsa College, Amritsar and Panjab University Law College, Lahore. He practised law at Montgomery from 1925 to 1947. He was arrested in connection with the Gurdwara Reforms Movement in 1924-45. He was Secretary of the Reception Committee of Sikh Education Conference at Montgomery in 1935. He was a member of Shiromani Gurdwara Parbandhak Committee for 15 years. Due to his distinguished legal background, he was appointed Judge of the State High Court of Kapurthala, a post which he held from December 1947 to November 1949.
S. Hukam Singh was appointed Speaker of Lok Sabha twice and later on became the Governor of Rajasthan.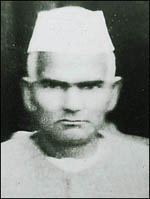 Lala Achint Ram — Born in Kot Mohammad Khan village in Amritsar district in August 1898, Lala Achint Ram studied at Government High Schools at Amritsar and Simla and graduated from D.A.V. College, Lahore. He was imprisoned for participating in nationalist movements in 1930, 1939, 1940 and 1942.
He held many public offices, including that of the President Punjab Provincial Election Tribunal, President, Managing Committee, National Industrial High School, Member, Cottage Industries Sub-Committee and Industrial Development Board, Punjab since 1946. He was Member, Executive of the All India States People's Conference, General Secretary, Reception Committee of the All India States People's Conference, Ludhiana and Member Board of Trustees, Gulab Devi Tuberculosis Hospital, Lahore. He was Vice-President, All India Postmen and Lower Grade Staff Union and President, Punjab Harijan Sewak Sangh, Member Executive of the All India Refugee Association, Secretary of Servants of the People Society.
Lala Achint Ram's son Shri Krishan Kant is now the Vice-President of India.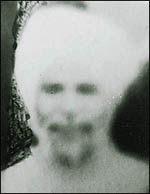 S. Ranjit Singh — A Sardar Bahadur from the British regime, he was born in November, 1897 in Akoi village in Sangrur district in the house of Sardar Bahadur Narain Singh. Sardar Bahadur Narain Singh was one of the leading contractors of Lutyens New Delhi and constructed the impressive building of the Parliament of India. S. Ranjit Singh studied at Raj High School, Sangrur. Being a leading contractor and businessman, Sardar Bahadur Ranjit Singh was the Hony. Magistrate, New Delhi, and Member, Advisory Council to the Chief Commissioner, Delhi, President, Panthic Darbar, President, Gurdwara Parbandhak Committee, Delhi and Gurdwara Singh Sabha, Dehradun, Member, Managing Committees of Hindu College and Indraprastha College for Women, Delhi and Member, Khalsa College Governing Council, Amritsar.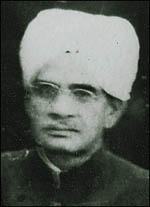 Bakhshi Tek Chand — Son of Jaishi Ram, Bakhshi Tek Chand was born at Nurpur, Kangra district, now in Himachal Pradesh on August 26, 1883. He studied at Municipal Board School, Nurpur, Mission School, Dharamsala, D.A.V. High School, Lahore Government College, Lahore and University Law College, Lahore from where he got his LL.B degree. He practised as an advocate at Lahore from 1922 to 1926. He was President, Punjab High Court Bar Association from 1922 to 1926 and a judge in the High Court of Lahore from 1927 to 1943 during which period he officiated as Chief Justice four times. Bakhshi Tek Chand was Secretary and President, D.A.V. College Society, Chairman, Sir Ganga Ram Trust, President, Punjab Medical Education and Relief Society, Trustee, Naraindass Moolchand Hospital for Children and Jaswant Rai Churamani Maternity and Child Welfare Trust, Chairman, Punjab Engineering Education and Research Society, Member, Governing Board, V.D.J.R. Technical Institute, Lahore, Member, Punjab Riot Sufferers Relief Committee, Lahore and Secretary Punjab Martial Law Enquiry Committee. He was member, Punjab Legislative Council in 1926.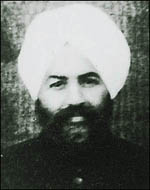 S. Sochet Singh Aujla — Born on December 22, 1905, at Aujla village, Kapurthala district, in the house of Late S. Harnam Singh, S. Sochet Singh was educated at Randhir High School, Kapurthala, Randhir College, Kapurthala, Government College, Lahore and East London College, London, where he completed his Masters in English. On his return from England he was appointed a Deputy Superintendent of Police in the princely state of Kapurthala. He rose to the rank of IG, Police. Due to his administrative acumen he was given various non-police assignments, including that of District Magistrate, Secretary- Commissioner, and Director, Food and Civil Supplies. Following his involvement in the Parjamandal and freedom movements in Pepsu, he resigned from the service of the princely state in February 1948. He was a member of the Governing Council of Khalsa College, Amritsar from 1944 to 1946 and was one of the Founder Directors of the Punjab State Co-operative Bank.
S. Bhupinder Singh Mann — Born in the famous Mann clan of Manawala in Sheikhupura district now in Pakistan in July, 1916, S. Bhupinder Singh Mann studied at Government College Lyallpur and Law College, Lahore. He underwent imprisonment for participating in nationalist movement from 1942 to 1945. He was member, Punjab Congress Committee in 1946 and later on General Secretary Shiromani Akali Dal in 1947.

Shri Bikram Lal Sondhi — Born in 1900, Bikram Lal Sondhi got his B.Sc (Hons) degree from Panjab University. He was imprisoned for participating in the Quit India Movement and underwent imprisonment at Dalhousie and Lahore. Hailing from Jalandhar City, Sondhi was Investment and Finance Advisor to various organisations.
Chaudhari Ranbir Singh — Born on November 26, 1914, in the house of Matu Ram in Sangli village Rohtak district, Ranbir Singh studied at Vaish High School, Rohtak, Government College, Rohtak and Ramjas

College, Delhi from where he graduated in early thirties. He was imprisoned four times for participating in nationalist movements. Taking a greater interest in education, he founded Subash High School at Kharkhande and primary schools in villages of Munger Bilbilan and Polangi. He also started a weekly called the Hindi Haryana and headed the Haryana Vidya Parcharani Sabha at Rohtak.
Ranbir Singh was a minister in the Punjab Government for a number of years.

Master Nand Lal — Born in 1887, at village Jhang Maghiana in Jaranwala district, now in Pakistan, Nand Lal received his education up to high school level. He suffered imprisonment for 11 years for participating in nationalist movements. He was an active member of the Jaranwala Congress Committee for a number of years. He was Municipal Commissioner, Layallpur three times and after Partition settled at Panipat in Haryana.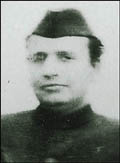 Kaka Bhagwant Roy — He was born on January 15, 1917, in the house of Mangat Roy Bansal of Ludhiana. He was the President, Students Federation and Labour Federation, Ludhiana. He was Member, Working Committee, All India Students Federation and Secretary, Ludhiana D.C.C., Vice-Chairman, All India Radical Youth Conference, Lahore, Secretary, Burmese Evacuees Relief Committee and Tagore Society. He suffered imprisonment for participating in Congress Satyagrah Movement in 1942 and 1946. He was President of Patiala State Congress Committee in 1945, Member General Council of All India States Peoples Conference and Vice-President, Gandhi National Memorial Fund, Pepsu. He was also President Congress Organisation Board, Pepsu and Nehru Youth Centre, Delhi and Vice-President, East Punjab Railway Staff Union, Delhi.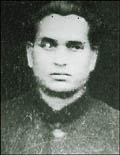 Prof. Yashwant Rai — Born on May 16, 1915 in the house of Ram Krishna at Jagraon in Ludhiana district, Punjab. Yaswant Rai studied at R.K. High School, Jagraon, D.A.V. College, Lahore and D.M. College, Moga. Yashwant Rai was President of the Reception Committee of Harijan Conference, General Secretary Provincial Depressed Classes League, 1938, Member and Joint Secretary, Working Committee of the All India Depressed Classes League, Editor Dalit Bandhu, founder of L. Lajpat Rai High School at Lahore, Member, All India Council for Education, Harijan Welfare Board, Punjab and Punjab Provincial Harijan Sewak Sangh and President, Rohtak Harijan Conference.