Millennium singer
As a MTV VJ she may be laboured and wooden. But as a singer Raageshwari does come up with an occasional hit. Though her last album Pyar Ka Rang failed to rise above the Indipop clutter, she's now back hoping to become a star singer of the millennium with an album appropriately titled Y2K Saal Do Hazaar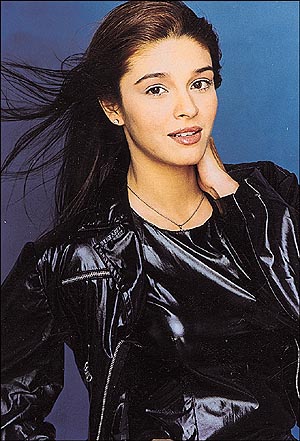 "I am keeping my fingers crossed says Raageshwari about her new album. But if the two videos of the album are anything to go by then the odds seem loaded in her favour this time. Shot as a mega-concert in a huge football stadium, the video of the lead track is a winner all the way. From her dramatic entry in a helicopter to the wild frenzy of the crowd, the special effects are complimented by fancy choreography.
The second video on the melodious single, Ikki Chikki Chikita is shot on the silvery beaches of the Maldives where Raageshwari searches for her dream man.
Says she, "In my songs I follow my own philosophy — never stop enjoying the simple things in life. Never be in a rush. And that's exactly what I am trying to project in my music videos." In short, a kind of a simplicity everyone can relate to.
Stardust for kids
There's magic in the air for five special kids — Waleed Khot, Kartik Krishnan, Kanchan Matkar, Nizari Mangeshkar and Urvashi Lele — who have all turned into cartoon characters.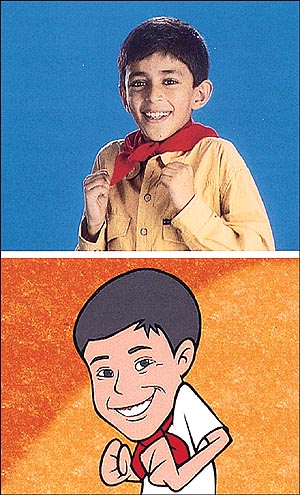 In Cartoon Network's Get Tooned they have got their ultimate chance to see themselves as cartoons. The winners were selected from entries where kids had to send their picture and state in less than 20 words why they want to become a cartoon character.
These kids are starring as different cartoon heroes in their very own 60-second programme being aired as part of the networks' initiative turning the kids-next-door into cartoon heroes.
Each programme features a 45-second segment of live action depicting the transformation of the kid into animated form and 15-seconds of 'acting'.
They are starring as Banana Boy, Construction Kid, Flamenco Kid, Ninja Kid and Rollercoaster Kid. And are effectively sharing their moment with Dexter, Power Puff Girls, Fred Flintstone, Scooby-Doo and other toon stars. Could there be a better millennium gift for these lucky five?
Laugh with Friends
Everybody's favourite group of Friends comes to Star World, starting, January 24, at 8.30 p.m. Since its debut, the series has received 19 Emmy nominations, including three for the "Outstanding Comedy Series". Lisa Kudrow, has won the Emmy for 'Outstanding Supporting Actress'".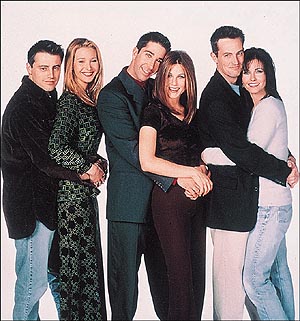 Friends focuses on the friendship of three men and women living in New York city. In 1993, when Friends started, these six were struggling stars. Today, they are household names who have parlayed their TV success into movie careers.
Jennifer Aniston who is arguably the most successful of the six has had a string or romantic comedies that have been well received at the box office. Today, she draws much attention also as the girl friend of megastar Brad Pitt.
So stay tuned to Star World. Everybody's favourite Friends are here to warm up your hearts.
Human indulgences
What tickles your fancy? High stakes gambling? Terrifying rollercoasters? Sophisticated computer games or body transforming surgery? Discovery Channel reveals the luxuries that people savour in their quest for instant gratification. Find out on Guilty Pleasures being aired on February 6 to 11 at 9 p.m.
Does money buy happiness or does it only provide a means to an end in the search to spoil oneself rotten? And what about the simple pleasures in life that are priceless?
Meet the adventurous, the perfectionists and the thrill-seekers of the world and learn the motivation, the cost involved and the emotional and mental rewards individuals experience on their pursuit for the ultimate.
Featuring programmes like The Greatest. Thrill Rides, Cosmetic Surgery: Pursuit for Perfection and Science Frontiers, it checks out the limits a person traverses to seek that ultimate thrill which would light up his or her life.
— Mukesh Khosla