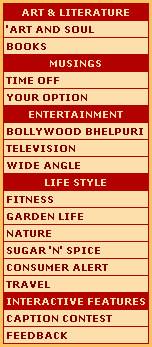 Sunday, January 30, 2000
Garden Life
Fight the pests
By Satish Narula
THERE is a thin line between a full-crop and no-crop-at-all. When we say this, we are not talking about the vagaries of the weather or poor nutrition. There are those little devils, the insects, that make all the difference. This is especially true in case of peach, plum, almond, mango etc. There is still time for the drop-causing insects in mango to appear. First, let us discuss peach, plum and almond plants.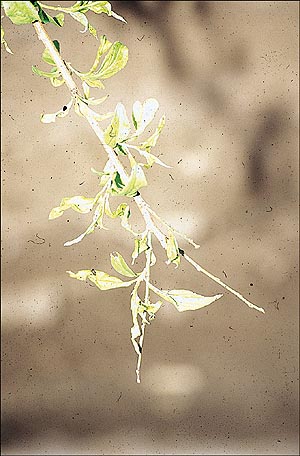 I received many complaints by gardeners about failure of crop in peach, plum and almond. The enquiry is usually about fruit bearing potential of these trees. Sometimes they even entertain the prospect of getting rid of the tree. If at all they are lucky to get a few fruits, such fruits are small in size, misshapen and show premature fall.
You can be assured of a full crop. In fact the introduction of peach, plum and pear in the plains has revolutionalised horticulture and proved a money-spinner for orchardists. The quality of fruit is excellent and it is available aplenty. The main advantage of these fruits is that the crop hardly takes quarter of a year from flowering to fruition. There is no serious insect-pest or disease for the rest of the year. In what situations is there no crop at all?