Sea disasters
From the infamous Titanic to accidents involving modern-day cruise ships, disasters at sea touch a person's deepest fears. Beginning March 5, Discovery brings viewers eyewitness accounts of maritime accidents.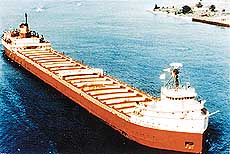 Mayday, a four-part series takes an in-depth look at tragic maritime disasters, their causes and what humans have learned from them.
From cruise ships to supertankers and car ferries to bulk carriers, maritime accidents are the worst of all transport disasters. More than 190,000 people have been killed in shipping accidents in the last dozen years.
Featuring a powerful Mixture of human-interest films and dramatic archival footage, Mayday: reveals the tragedy, heroism and painstaking forensic investigation involved in unravelling the cause of each disaster—and aims to ensure that such fatal accidents never happen again.
Prince of bhangra pop
They are calling him the modern-day alchemist who has the ability to turn ordinary ferric oxide into silver or gold.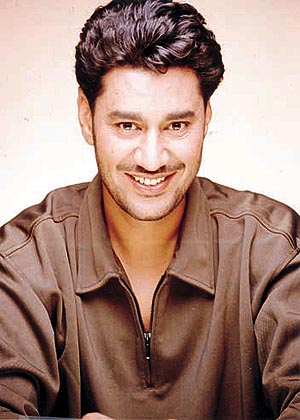 But right now Harbhajan Mann is not in the busiess of gold or silver. His last album Oye Hoye went platinum and the singing alchemist's magic succeeded.
But Mann did not sit back to savour the fruits of his labour. He was back in the studio working on a new album, Husn Jawani Malomal, which has now hit the markets.
The video from the album which stars Mann and Mayuri Kango is already topping the popularity charts on most music channels. And coming after a superhit like Oye Hoye, it looks like Mann's struck a long-term contract with success.
Which wasn't so in 1992 when he returned from Canada and released his debut Chithiye Ni Chithiye. The album was a rage in countries where there is a Punjabi diaspora. But it flopped in India.
Seven years later Mann is the new toast of Bhangra pop with his superhit album Oye Hoye touching the platinum mark and his new album on the verge of replicating the success story.
Alex in wonderland
Discover the extraordinary adventures of an anything-but-ordinary kid, Alex in the Secret World of Alex Mack daily at 7 p.m. on Kermit Channel
Alex is a normal 13-year-old girl in junior school. Once, on her way home from school, a toxic chemical accident suddenly leaves her biologically altered. Alex can now liquefy herself, turn into a human magnet, move objects and create force fields.
Her terror turns to glee as she learns to control these powers and use them to change her life. Meanwhile, the chemical plant doesn't quite share Alex's new-found excitememt and the search is on to find her before news reaches the police or the press.
With agents of the chemical plant in hot pursuit and Alex and her friends having fun, the once-quiet town of Hidden Valley will never quite be the same again. Great fun for kids and adults alike.
— Mukesh Khosla