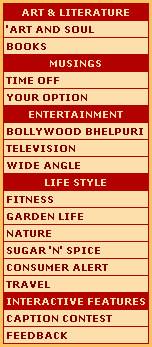 Sunday, February 27, 2000
Garden Life
Flowers on show
By Satish Narula
END of February and beginning of March is the time for garden and flower shows and exhibitions. Over the years the participation in flower shows and competitions is becoming more and more professional as is evident from the quality of the exhibits and their display. So, gardeners, you will have to be more careful. In the cut-throat competition, the judges find it quite difficult to select the best.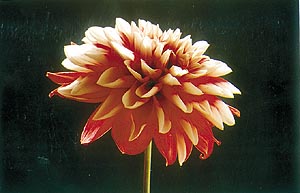 Since the shows like the 'Festival of Gardens' have attained national stature, there is a need to put in more professionalism, and the criteria for selection made more strict.
For example, there should be uniformity of the size of pots as it becomes difficult for judges to compare a 10" pot with a 12" pot for the same exhibit as the two could never be the same in getup. Similarly, in certain flowers like petunia, all single and double types are included in the same class and the best of those in singles category are ignored in preference to double types. There should be separate categories. Likewise, in case of dahlia, the exhibition type (the giant size) dhalias are compared with pompons (the miniature) types. In bonsai section, too, there is no categorisation and the same types, with size no more than five to six inches are clubbed with various other categories. Certain plants that are not even foliage plants are allowed to enter such categories. An award given to such groups becomes a matter of controversy.