Shaker Shekhar's back
Just when you thought that the show had run out of celebrities and Shekhar Suman had lost out on steam, Sony Entertainment Television has bounced back with an all new Movers & Shakers.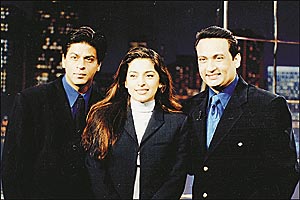 There are a whole lot of new celebrities and the same amount of mirth as Suman shoots from the mouth virtually non-stop.
Now a big brand on television, Movers & Shakers has become a kind of a household name with viewers all across the country sitting in front of their sets at 10.10 p.m. night after night.
With a spanking new set designed by Samir Dil Se Chanda, the show is featuring an array of guests like Shah Rukh Khan and Juhi Chawla, Tabu, Jackie Shroff, Jeetendra, Ekta Kapoor and Diya Mirza. So stay tuned as Shekhar Suman takes centre stage all over again.
Music to the ear
For the lucky winners it's something to sing about. When she first participated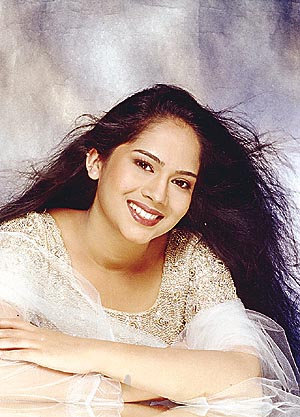 in Zee's Sa Re ga in 1995 she stood second in the children's section. Two years later she bagged the first prize. In 1998 she won the mega finals of the contest. And now she has an album to her name.
Though Kaisa Yeh Jadoo (Magnasound), the eight-track debut album, may have been a gift for winning the mega finals, Bela's talent shines through in no uncertain terms.
And why not? The 18-year-old has already won the Nargis Dutt Puraskar and the Susheelsneh Purasker for her gifted voice. Says Sonu Nigam, host of Sa Re Ga, "Bela is one of the most gifted singers I have come across."
It is not surprising that Bollywood's music directors are feverishly inking song contracts with Bela. That's what dreams are made of.
Cats on the prowl
They are three glamour girls — slick and beautiful detectives out to bust crime with style. For Careena, Amrita and Tanya crime-fighting is not just a career but a mission that often puts their lives on the line.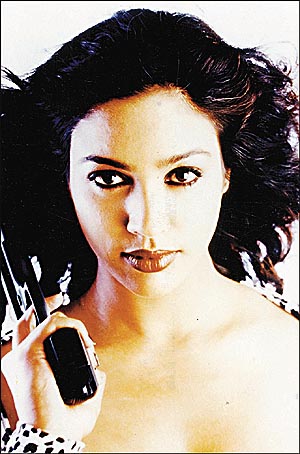 C.A.T.S. on Sony Entertainment Television every Friday at 8 p.m. is an adaptation of America's favourite Charlie's Angels.
Starring three top models — Miss India Nafisa Joseph as Careena, Miss India Karminder Kaur as Amrita and leading model Malini Sharma as Tanya — C.A.T.S. is a taut series of one-hour episodic stories of action, mystery, suspense and beautiful bodies.
Missing people, crimes, murder plots, extortions, con jobs... the girls investigate everything, even going undercover to get to the bottom of things.
They work for a mysterious millionaire, Charlie, who remains behind the scenes — in fact, so behind the scenes that even that the girls have no choice but to implicitly trust his judgement, and sink their teeth into every new challenge.
If you have seen Charlie's Angels and enjoyed VIP on AXN, chances are you will fall for these C.A.T.S. as well.
Wooing Indian children
For over four months that it has been aired, the channel has picked up a decent amount of viewership among English — speaking children and now Nickelodeon is turning India-specific.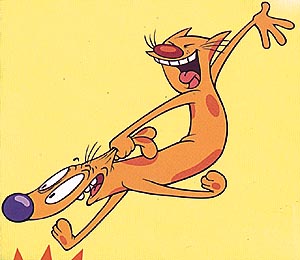 "Our philosophy is to put children at the centre of the universe. We strive to provide respectful, non-violent empowering entertainment. We have a kid-just approach," says Bruce Tuchman, General Manager of Global Network Ventures, Nickelodeon. Nickelodeon's TV for Me is about the dreams and ambitions of kids captured on camera. The themes are simple which Indian kids can relate to. The series has programme like Nick India, Nick Kathakali and Nick Elephant featuring Indian children.
TV for me is an idea we created just for India. It will provide kids with the contemporary kid-centre programming creating an Indian context that parents can trust," says Tuchman, who was in Delhi recently to launch the programming.
Considering the fact most overseas channels are turning India-specific, it remains to be seen if Nickelodeon will be able to notch up the kind of young viewership it is hoping for.
— Mukesh Khosla