Ultimately Muskaan meets a millionaire who loves her despite her handicap and she settles down to a life of marital bliss. Kajol marries the man she loves. Niharika too marries her childhood friend and Pooja comes out of her tragic life and settles down with a successful lawyer.

The saga of one decade of the Malik family is appealing as it incorporates familial love, romance, comedy drama, all strung together on an emotional thread so familiar to families with daughters.

Richa croons away to glory

What has a Punjabi girl from Faridabad got to do with the world of glamour and razzmatazz? Plenty, if her name happens to be Richa Sharma. Though she may still be staying in her Faridabad house, her name is already being spoken with awe in Bollywood and Indipop circles.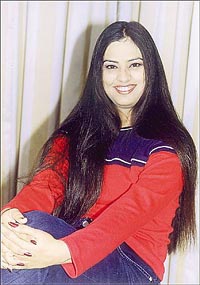 Her passport to big scuccess came when Subhash Ghai asked her to sing in Taal. "First I thought it was a hoax call. I just couldn't believe my luck that I was actually singing songs composed by A.R. Rahman."
When both the numbers, Ni Main Samajh Gayee and Saiyaan Bina became runaway hits, Richa was fast to cash in on her popularity with a new album, Piya. The stunning video of the title song Kudi Pataka has been topping the TV channels.
However, singing success is nothing new for Richa. She has sung for films like Salama Pe Dil Aa Gaya and Aag hi Aag and a Punjabi album Ek Duje Ke Liye. But it is Taal which has pushed her in the limelight. And Bollywood is coming to her door.
And how! Just look at the new singing assignments she has — Shyam Benegal's Zubeida as also a slew of other films like Hera Pheri, Balidaan, Tarkeeb and more. Songs of success!
Murder on the highway
This is one Star Bestseller which is going to leave you completely foxed. Dead End on March 22 at 9.30 p.m. is about five people who are travelling on the highway in a white Sierra. On the highway they find a bag full of money in a car that has met with an accident... two people lie dead in the car. After a lot of discussion group leader Renuka decides to carry the bag with them and check into a motel to resolve the issue.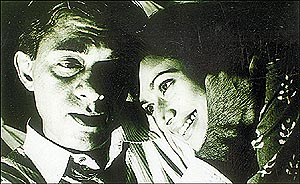 The next morning one of them is missing and there are blood stains on his bed. The remaining four travel on with the money. Still undecided they check into another motel. That night two of them go missing in similar circumstances. Renuka runs to the protection of a police station with the money.
She is interrogated and detained. After three months of investigations, Renuka is set free. Renuka cannot stay in the city, any longer, so she sets off... she drives into the same motel where her other partners were murdered... or were they....? Watch Dead End for the answers.
College of intrigues
Campus life can be fun what with fests, excursions, elections, friendships and romances. The best moments of life are those spent in college.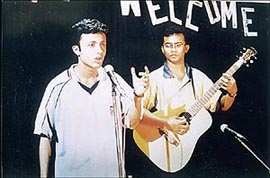 Swapno Neel on Zee Alpha Bangla is the story of one such college where a few freshers from different backgrounds knit a strong bond of friendship — Neel an outstanding cricketer, Pablo a music freak, Pia a champion badminton player, Satyaki a happy-go-lucky sort, Orion a natural comic and more. The serial is a moving portrayal of their companionship and conflicts, love and misunderstandings, fun and sorrow, and a sense of belonging in spite of their diverse roots.
But midway, the script takes a sudden twist and Neel dies under mysterious circumstances after he's scored a thundering century in an inter-college cricket match.
What follows is suspense, intrigue and conspiracies giving an edge-of-the-seat dimension to Swapno Neel.
Of apes and humans
They share most of our genes, part of our appearance and even some of our thoughts. Despite the fact that apes are our closest animal relatives, they also remain some of the most evasive creatures to roam the earth.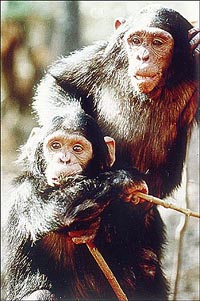 Delving deep into the African rainforests to the mountains of Sumatra and Borneo, Discovery Channel's takes an in-depth look at this incredible and elusive species in Monkey Business airing March 26 to 30.
Viewers learn that gorillas are half the weight of a human baby at birth and human DNA differs from that of chimpanzees by less than two per cent. Orangutans actually have the ability to communicate like humans through the use of symbols. And yet, as incredible as these creatures are, they are dangerously close to extinction.
With the help of latest research Monkey Business explores why monkeys are considered to be evolutionary failures and many other unsolved puzzles concerning the primates. While some of the questions have answers, others remain a mystery and are part of the unfolding detective story followed in the series.
—Mukesh Khosla