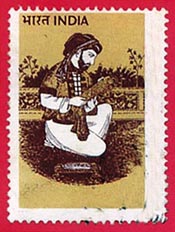 1. Identify the stamp.

2. When was it issued?

3. In what denomination was it issued?

4. Who was he?

5. What was the occasion for issuing the stamp?

6. How many stamps were issued on the occasion?

7. Name the other personalities in the series.

8. What is their denomination.