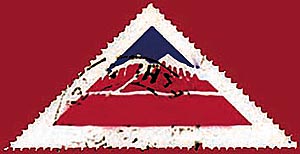 1. Identify the stamp?
2. When was it issued?
3. In what denomination was it issued?
4. What is the occasion of issue?
5. What is so peculiar about the stamp?
6. What is the monetary unit of French southern and Antarctic territories?
7. If a stamp bears the name "G-On Cape of Good Hope", can you tell the name of the country which has issued it?
8. What is a pneumatic post?