In films like, A Dog's Life, The Navigator, Safely Last and Long Pants, emerged styles of frenetic action, thrills, slapstick, character comedy and situational comedy. Frank Capra amongst others, became a notable comedy directors in his own right.
Back in India, Chaplin perhaps stirred the deepest comic imagination of Raj Kapoor, who succeeded in indigenising the tramp.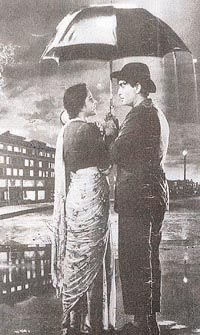 In films like Barsaat, Awara, Shri 420 and Jis Desh Mein Ganga Behti Hai, he combined with occassional use of pantomime a facial anatomy that conveyed innocence and sincerity thereby, immortalising within this genre an unbeatable style of comic puns and verbal humour. Besides, in numerous films like Half ticket, Pyar Kiye Jaa, Chupke-Chupke, Gol Maal, Chashme Baddur and Jane Bhi Do Yaro, the comic motif has been consistently able to capture some thing of the day-to-day living of an average Indian these films used typically Indian jokes and hybrid slang.
With the emergence of David Dhawan in the 90's, this genre has been further infused with traits of tomfoolery, and a treatment full of incidental goof ups and mistaken identities-a cinematic style that has created a colourful kaleidoscope peopled by belly-tickling events rather than humorous situations. This contemporary idiom is rustic, boisterous appealing more to common sense than to sentiment or emotion.
Other than the comic genre, Hollywood was always looking for narratives with proven audience appeal including both spectacle and suspense. Consequently, film history has identified The Great Train Robbery (1903) as the first Western. It certainly contained many elements which are now associated with the Western genre: a train robbery by gunmen, outdoor locations, a chase on horse back, and the final shootout. The basic conflict, however, was always shown to have developed from a struggle between the forces of civilisation and savagery. John Ford became one of the foremost, film makers of the Western Classics like Stage Coach, The Grapes of Wrath and The Searchers — epitomising in his films his measured shooting style, his command of vast landscapes and his skill in humanising the epic.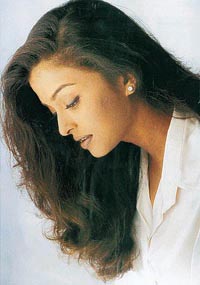 In India, Sholay, was very much modelled on the lines of a spagohetti Western. Yet the genre was made to undergo a remarkable metamorphosis to express a strongly potent Indian meaning. In the midst of a feudal backdrop, it used typical Indian motifs: loyalty in friendship and romantic love. Though this genre did not have too many takers in the 50's and 60's, it has inspired filmmakers purely on account of its capacity of extravagant adventure in rural settings. Raj Kumar Santoshi, for instance, has attempted in China Gate to ressurect again the rugged, dusty and rocky terrain of Sholay. Like a Western, his cinematic canvas is indeed sweeping both in term of expense and setting. And in John Ford style he does effectively explore the psyche of a group of men fighting their past humiliation.
But one genre that has had far reaching and universal impact in term of mass appeal is the 'musical'. For almost thirty years, Hollywood musicals like the Broadway Melody, Singing in the Rain, My Fair Lady and Sound of Music created plot patterns, character types and social structures associated with music made by on screen characters. Performance heavy plots were often infused with a young couple's romance while celebrating their love through the energy of opulent song and dance spectacles. MGM's greatest director, Vincente Millinie specialised in directing musicals, domestic comedies and melodramas like Gigi and The Cob-Web. His films were filled with beautiful play of fabric and colour and skillfully orchestrated background details.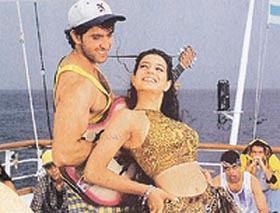 While drawing heavily on Hollywood musicals, popular Indian cinema adopted a different strategy: the plot was not used to heal the split between narrative and spectacle. Instead song and dance sequence were and are still used as natural expression of emotions and situation emerging from everyday life. In films like Alam Ara, Indrasabha (that had 70 songs) and Chandralekha music began to be used as a vital ingredient in the cultural construction of emotion in this genre. For a filmmaker like Raj Kapoor, right from Aag (1949) to Ram Teri Ganga Maili (1985)- the power of music as well as the song-and-dance spectacle attained such importance that it has been used beautifully to establish moods, intensify emotions, foreshadow events and underline thematic points to attract viewers in large numbers. Even today, musicals continue to enthrall audiences. Films like Hum Apke Hain Kaun, Rangeela, Mast, Taal and Hum Dil De Chuke Sanam have roused immense interest even while there is tremendous experimentation in musical styles of composers like AR Rahman and Ismail Darbar.
In stark contrast to the above is the crime film. The central motive in this genre was the co-existence of the world we know and the underworld. And the point where the two came into collusion was often the attempted seduction of an innocent character. In Hollywood, filmmaker Howard Hawks vision was shaped in the 1930s as his films like Scarface and The Criminal Code began to examine the dramatic interaction among group of men engaged in common profession or activities. The films often glorified the cathartic release of interpersonal tension in urban settings through action.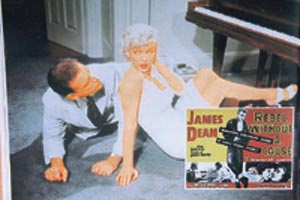 The early 50s films like Baazi, Shri 420, China Town and CID emulated this genre, of course without dispensing with the formulaic pattern of melodrama music and songs. Guru Dutt, as a filmmaker deserves a special mention for his remarkable use of closeup and rhythm in editing to maintain tension in Baazi - the story of an unemployed taxi driver who takes to crime. During the 70s the crime film often began to build narratives on loud and garish villiany for instance in films like Zanjeer and The Great Gambler. But it has successfully resurfaced during the last two decades in realistic films like Ardh Satya, Satya and Vaastav depicting violent interpersonal conflict within socially insecure urban setting. The impact of the 'psychological thriller' best portrayed in Hollywood by the films of Alfred Hitchcock is also worth mentioning. The Hitchcockian signature of light and shadow, metaphoric editing and tense cross cutting in films like Psycho, 39 Steps and North by Northwest also found its way into the Indian cinematic form. Other than the musical thrillers like Mahal, Woh Kaun Thi and the crude horror films of Ramsays that dominated the 80s. Contemporary film makers like Ram Gopal Verma have purposefully used the genre to explore the darker realm of supernatural and the human psyche. In films like Raat and Kaun, Hitchockian motifs have been skillfully used to fathom the depth of paranoia and lurking danger in the characters' mindset. A style quite different from the conventional melodrama and hype sustained through umpteen plots and sub-plots in films like Gupt and Darr.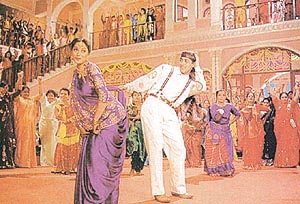 Hollywood entered a new era in 1975 with the release of Steven Spielberg's Jaws and George Lucas's Star Wars. The focus now began to shift to the high cost fantasy spectacle genre that had the potential to attract audience of all ages in still greater number. Films like Jurrasic Park. Golden Eye, Godzilla, Independence Day and lately Titanic have not only attracted spectator attention towards special effects for edge-of-the-seat viewing but also the rich history that extends itself well before and beyond cinema into folk tale, fairy tale, myth, legend and romance. Films based on mythic motifs have constituted a distinctly Indian genre that has portrayed the interface between past and present.Films like Karz and Mr India have depicted interesting ways in which mythological imagination has been embedded in the narrative to explore contemporary experiences. Besides, lavishly mounted films like Dharamveer and Shaan have skillfully constructed fantastic worlds to tell stories of impossible experiences that perhaps at times defy rational logic. The extravagant costume dramas and 'historicals' like Pukar, Mughal-e-Azam and Razia Sultan also can be placed in this genre.
But a few filmmakers in India have always believed films to be a true reflection of social reality, an instrument of social critique and a site of formal experimentation, difference in style, tone texture notwithstanding. The 'social film', therefore, over the decades, has been able to articulate a cinematic language that has become very effective communicator of human experiences and social ideas. V. Shantaram's Amrit Manthan and later Achhut Kanya were precursors in this regard. Later, films like Pather Panchali, Bandini, Sahib Bibi Aur Gulam, Ankur, Tamas, Rudaali, Bombay, and Samar etc. have become a part of a more sensitive cinema with roots in a recognisable Indian reality and deal with closes to life characters. A sub-genre that however, has still continued to captivate the audience in films like Pakeezah, Nikaah and Tawaif, is the 'Muslim social'.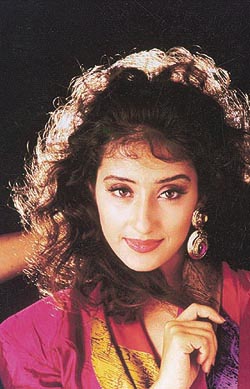 In the above context, patrotism as a genre in popular cinema has seen tremendous transformation from depiction of history as pulp fiction in films like Lalkaar and Kranti to a more authentic portrayal in Roja, Border, Dil Se and Sarfarosh. The latter, for instance, by convincingly showing the nefarious activities of ISI Pakistan's has pumed in fresh blood into a genre that perhaps started to slump from sheer over use and lack of new ideas.
The success of small films like Kukanoor's Hyderabad Blues and Kaizad Gustad's Bombay Boys has initiated a new genre, dealing with issues like complexity of urban identity, sexuality and lesbianism. Shorn of cliched formula, it has led to the evolution of a new aesthetic imperative where art and commerce blend effectively to create space for cinema that is self-sustaining. This is a genre that in growing stronger each day with recently released films like Dollar Dreams, Jungle, Kandukondian Kandukondain (A Tamil film with English Sub titles) and Hey Ram. Such films may not be grossers but they arn't losers either.
Varied nuances of genre adaption notwithstanding, Indian cinema's distinctive flavour can be discerned from an insight into its cultural imprint within the collage of images. Be it a social, patriotic, horror, comic or fantasy film, its basic structure, would continue to be of a family melodrama within the garb of a romantic musical. Stylistically speaking popular films like Kuch Kuch Hota Hai, Dilwale Dulhaniya Le Jayenge, Raja Hindustani and Dil To Pagal Hai may indulge in cinematic imagery that mirrors a social order without any moral dilemmas. But whether it is exploring tensions within the matrix of the family, or dealing with delicacies of heroism, youth and love, films of most genres in India do colour their narrative both with 'epic' consciousness and use of religious concepts to impart the screen stories with deeper layers of meaning. Recent releases like Shool, Thakshak, Kya Kehna, Kaho Na Pyar Hai, Dharkan, and Har Dil Jo Pyar Karega amply demonstrate the same.
Of course behind the stark realism, designer glitz, glamour, breathtaking scenery and melodious music is a carefully articulated morality play that has always ripped the Hollywood genres, of their foreignness both with conviction and cinematic finesse. In times to come this indeed would remain the mainstay and vital soul force of cinema in India.