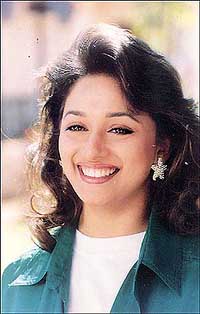 The year 2000's super-wave of film stars taking over the modelling industry almost completely is an astounding phenomenon! Of course some products like Lux soap have been traditionally endorsed by film stars as 'the beauty soap of film stars.' But of late, every product or service — be it linked with technology, consumer items, beauty or fashion items and even vehicles — have been propagated by film stars in visuals which are eye — catching and sometimes funny enough to leave an impact on one's mind.
To begin with, let's re-look at the older generation of stars who played models. Dharmendra, the he-man of the screen, modelled for sturdy two wheelers. His wife, dreamgirl Hema Malini, modelled for detergents and mosquito repellents. Amitabh Bachchan sold cars. Sharmila Tagore expounded the virtues of basmati rice, Waheeda Rahman wore expensive silk saris for print and TV ads; thespian Ashok Kumar and Shammi Kapoor sold paan masala and Bhagyashree helped to sell man-made fibre saris. If these were merely old age or retirement aberrations of yesteryear' stars, the constant and mega-money presence of current superstars in the world of the print and TV media is truly mind-boggling.
It would not be an exaggeration say that the 'father' of this recent deluge of star ads has been Shah Rukh Khan. Yes, years ago, Aamir Khan had done a TV ad for Pepsi with a then unknown Mahima Chowdhury. But Shah Rukh's Pepsi ad with a dog, on top of a car on a rain-soaked night opened new doors of money-making for top stars because this campaign happened when Shah Rukh was on the top rung of his acting career, and his hands were almost touching the stars. He was almost god when he did the Pepsi ad, reportedly at the phenomenal price of Rs one crore or more. His bold and new attitude of turning ads into a brand extension of a successful film personality immediately appealed to his colleagues and the new era of 'star models' started.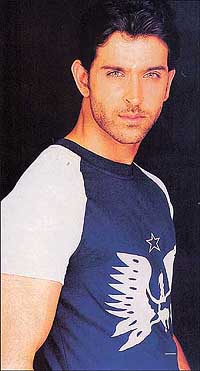 The money that Shah Rukh charged for ads done for Pepsi, Clinic All Clear shampoo and Hyundai Santro cars, it is said, helped him to repay the huge loans he had taken to refurbish the heritage bungalow he had bought in a Mumbai suburb. This had to be done within the scope of conservation laws. He also needed to pay back the loans taken for his company 'Dreamz Unlimited' which produced the unsuccessful film Phir Bhi Dil Hai Hindustani. Shah Rukh, the media said, would do anything for big money because he realised that the glory of a film career is short, though heady. And truly, he has done all he could to make money through ads, including jumping around comically for a dandruff shampoo!
The other Khans were not far behind. Aamir shifted his loyalty over to Coca Cola and did a commercial with Aishwarya Rai though he has never been paired with her in any film. He also repeated his coke ad with a relatively unknown model. In the year 2000, the greatest model-film star was Hrithik Roshan, who created a mini Kaho Na Pyar Hai for Coca Cola with his superb dancing and his bonding with a young fan. Salman Khan and Sunil Shetty were left with Thums Up, for which they performed the dangerous feat of falling down a terrace, holding on to the zip of a pair of jeans. Govinda and Saif Ali Khan sold Rupa underwear as 'araam ka mamla' and associated themselves with comparatively downmarket products. Saif also sold anti-dandruff shampoo. To top all this, even Paresh Rawal promoted Goa Gutka while Akshay Kumar continued his Red & White cigarette campaign.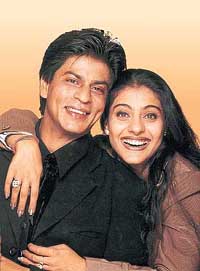 Apart from the soft drink war in which all the Khans participated with cricket stars, many other products were endorsed by the heroes of the tinselworld. The heroines were also prominent in the ad scenario. Manisha Koirala sold household appliances under the brand Ortem. Kajol did a brief appearance in a Pepsi ad. Mahima Chowdhury, Shilpa Shirodkar, Priya Gill, Ravina Tandon and Namrata Shirodkar were the stars of a full-year campaign for Videocon products. Aishwarya Rai promoted Lux Sunscreen soap and Coke. Ravina Tandon did the Emami fairness cream. Sushmita Sen promoted printers which produce lifelike pictures. Tabu sold washing machines. Stars like Aishwarya Rai became brand ambassadresses of luxury products like watches and jewellery. Karisma Kapoor has endorsed $ABe, the Sri Adhikari Brothers' TV Channel.
The reasons for this onslaught of film stars into the ad world are many, say media pundits. Most important among these is the all time high popularity of film stars and therefore, their ability to sell a product better than any model. Secondly, stars can command very high fees from advertisers and get them. Film stars do earn such large amounts for comparatively brief shoots which last just a few days and do not need grinding hard work which a feature film demands. Lastly, film stars see themselves as businesspersons and professionals today and any effort which results in improving the bottom line is considered eminently worthwhile.
Now, with Madhuri Dixit clinching a Rs 10 crore deal to participate in the creation design and promotion of beauty products for the Rs 450 crore Emami group, a new era of film stars as models and brand promoters has dawned. With this event, film stars can now look forward not only to being models and brand ambassadors but also consultants to corporations that wish to launch new products!