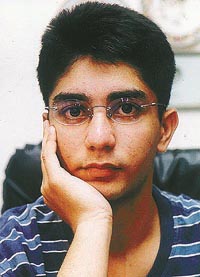 Eleven thousand and nine hundred athletes will arrive in Sydney. And every one of them would want to go where Weissmuller went. For nothing in sport rivals an Olympic Gold.
The cool September Sydney temperature will not hamper long distance records. And the 10-million dollar newly laid Olympic 'mondo' track is bound to take sprinters past any speed barrier. The Olympic motto, as perceived by the founder of the Olympism, Baron Pierre de Coubertin, is faster, stronger, higher. But there should be a limit to it. Superior technology, new training techniques coupled with some performance-enhancing drugs are taking athletes - like Star Trek's Spock — to where no man or women has been before.
Australia will be hosting its Olympics, after the 1956 Melbourne Olympiad. With a cumulative worldwide TV audience of nearly 35 million, the Olympiad has been turned into a carnival of sorts, with the Olympic Art Festival forming an integral part of the Olympics. The festival, known as the 'Harbour of Life', will focus on events that depict Aussie excellence. So, forget sport, a cultural carnival will be on for 15 days.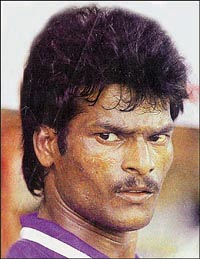 And who's coming to the circus? Everyone. Statisticians hold on to your pens. Add to the 11,000 athletes, 5,200 officials, 15,000 accredited media persons, 2.5 million expected spectators, all of whom will be marshalled by 40,000 volunteers. There are 28 sport disciplines to be played over 24 venues. And one more thing - the whole hoopla will cost a cool 1.7 billion Australian dollars, which is absurd. One, that's more than the GDP of a country like Mozambique. Two, global games these are not, for how many countries can afford this price tag?
But money is the engine that drives sport these days. The Greeks should know. The Olympics were born in Athens and exactly 100 years later, the Greeks again offered to host the games. True, their bid had a romantic flavour, yet Atlanta won the bid forcing the then Greek Prime Minister to say that "Coca-Cola (Headquartered at Atlanta) won over the Sphinx". Surely, money won over tradition.
But nobody seems to care. This, after all, is a world where beach volleyball and mountain biking have become Olympic sports. Absurd. And what's next. Perhaps marbles or even our own Gulli Danda. It hardly matters, for winning at Sydney [in any event] will mean 10,000 dollars and even more to Chinese Champions. And, perhaps, add to it a Nike deal worth some country's GDP to top American athletes.
Not all who win will be that deserving. Some of them will be sent home with a towel thrown over their face. After all, 89 athletes have tested positive for drugs in the Olympics. Indeed, it has become difficult now to celebrate any athletes excellence in the games without the fear that it may not be clean. And the Chinese, Asia's hope and an emerging powerhouse in the world of sport, will face that question with every medal they win.
The Chinese, in their endeavour to fast become a sports superpower, have used some science, sleaze and stanozolol, and all in a wrong manner.Twentythree Chinese swimmers have been caught on dope in recent years.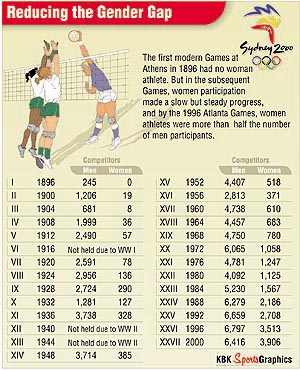 As far as the pecking order of the medals table is concerned, the home advantage may not be that fruitful for the hosts, because its going to be the Russians versus Uncle Sam who will slug it out to top the table.
Once the Olympic flag, made of Korean silk and at present kept in the high security vault in a Sydney bank, is hoisted and the opening ceremony is over - and this time there will be no peace pigeons as a few were burnt by the Olympic flame at Barcelona - the spikes put on, the blazers stripped off, nothing can be taken for granted. As runners settle in their starting blocks and divers look down at the placid waters, only one thing will be agonisingly uppermost in their minds: the Olympic gold.
The only other area where India could hope to achieve something is wrestling. Sanamacha Chanu (53 Kgs) and twice world champion K. Malleswari ( 69 Kgs) are the two lifters on whose broad shoulders a medal in the iron sport exist. Both are bouncing high on the trampoline of confidence but the problem here is confidence by itself does not translate into a medal. If everything works to a plan, Indian may well earn its first Olympic bronze, after wrestler K. Jadhav won a bronze in the 1952 Helsinki Olympiad.