II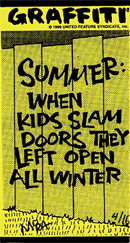 R K Narayan's success story is marked by hard struggle. He started his career as a poorly-paid freelance journalist, and later rose to become one of the greatest story-tellers of the 20th century. It is ironical that his first book Swami and Friends was finally printed on the recommendation of a foreign writer, Graham Greene, after it had been rejected by several publishers. It is heartening to learn that even in the autumn of his life RKN is as agile as ever. I have no doubt that due to the timeless appeal of his books, RKN will be read even a hundred years from now.
ONKAR CHOPRA
New Delhi
Beauty is mega business
Khushwant Singh (This above all, September 30) asks why all of us are obsessed with beauty.Beauty has become a mega business. There is a Miss Small Town or a Miss Big City, a Shimla Queen, a May Queen. In Mumbai, practically every suburb has a reigning icon — a Miss Thane, a Miss Dombivili. There are even Karva Chauth Queens. A couple of years back Pune held a Mrs Pune contest for attractive married women.
Beauty parlours with scores of beauty aids are now as common as pann shops. One estimate has it that Mumbai has one parlour for every 10 buildings, Jammu has well over 100, water-starved Surat over 500, Chandigarh nearly 200 and in Delhi a new one would have opened by the time you finish reading this sentence. All this when half of Indian eves sleep on hungry stomachs.
S.S. JAIN
Chandigarh