Absolute Dance 2 —Various Artists (BMG Crescendo)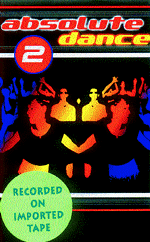 The sheer gall of the self-proclaimed absolute dance album, including Smokie and even Modern Talking, takes some beating. Unlike your average compilation collection, this one is ambitious and full of surprises. Santana teams up with Rob Thomas (Matchbox 20) to give you a Smooth start on the dance floor. Then there is the hippy mover Where Did You Go (audicious enough to re-deploy the much desired syn drums). The remaining tracks might be remixes of chart favourites, but each of them pulls off a bold match of remixer to track. Chicane borrows Bryan Adam's voice and breaks it into wobbly fragments of Don't Give Up. And you just can't get away from the infectious dance fillers like Boney M 2000's Daddy Cool, Jennifer Lopez's Waiting For Tonight, We're Goin' To Ibiza by Vengaboys, Ricky Martin's Shake Your Bon Bon and Culture Beat's Mr. Vain. An album that's likely to be most sought after at this season's parties.
Martina McBride —Emotion (BMG Crescendo)
Martina's ability to sing with a powerful emotion is her winning point. On her fifth album, rightly titled Emotion, the CMA Top Female Vocalist remains in her true 'Martina form', with mesmerising vocals and gripping lyrics. I Love You from the Runaway Bride soundtrack has already experienced chart-topping success, both as a single and as a video. The song reminds us of McBride's playful, more energetic side, while numbers like the dramatic stylings of From The Ashes and This Uncivil War keep with a chilling effect that some of her previous hits have offered.
A few groovier tunes to match the smooth and steady rhythm of I Love You, I Ain't Goin' Nowhere, Anything and Everything and Do What You Do. It's My Time is an inspirational track set in slow arranged settings. Anything's Better Than Feelin' The Blues presents a nice twist of humour and misery. Love's The Only House is full of twists and curves. The highlights of the album remain Make Me Believe and the soulful ballad There You Are which showcases Martina's vocal power. Splendid piece of work indeed.
Disco Nights —Various Artists (BMG Crescendo)
There has been a smattering of dance music compilations re-leased recently. Now that rave is in the mainstream and techno has become just another word for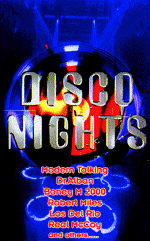 teeny bop, the roots of the musical explosion ultimately responsible for making La Bouche, Real McCoy etc is not considered hip anymore, but who cares as long as the tracks still make for great dance boosters. As compilations go, this is a strong one, smoothly spanning the different sub-genres and retaining an evocative, sweaty night club feel. And there are some classics, including Cheri Cheri Lady by Modern Talking, Tic Tic Tac by Chilli featuring Cara-picho, Los Del Rio's
Maca-rena, Be My Lover by La Bouche, Ma Baker by Boney M 2000, Fable by Robert Miles, Real McCoy's Another Night and the surprise track Don't Forget My Number by Milli Vanilli. All at full length, all, in the end, with much to dance for.
—Saurabh & Gaurav
The Grrr…eat Music Zone Quiz
1. What was the name of Silk's first album?
2. Which music video by Paul Simon was banned in Africa?
3. Name the Taylor Dayne song which has these lyrics: On a warm summer evening I'm dancing to the radio alone.
4. What was the cause of the death of legend Miles David?
5. Which member of Dru Hill left the band to pursue a gospel career?
6. Joni Mitchell's self portrait on the cover of her 1994 album Turbulent Indigo resembles the style of which artist?
7. Which Cheryl Wilbanks song was banned by the BBC?
8. What band was lead man John Power a part of before joining Cast?
9. Which Cypress Hill hit track was later remixed by the Fugees?
10. Who was the only Cars member not to release a solo album prior to the band's break-up?
Answers
1. Lose Control
2. Homeless
3. Dance With A Stranger
4. AIDS
5. Woody
6. Van Gogh
7. Get It Up For Love
8. The LA's
9. Boom Biddy Bye Bye
10. David Robinson

Top 10 singles
Top 10 singles
1. Beautiful Day U2
2. Black Coffee All Saints çè
3. Irresistible The Corrs é
4. I Wish R. Kelly é
5. Could I Have The Kiss Forever Whitney Houston/ EIglesias é
6. Holler Spice Girls é
7. Music Is My Radar Blur çè
8. Music Madonna ê
9. Jumpin' Jumpin' Destiny'sChild l
10. Lucky Britney Spearsê
éClimbing up êFalling down çè Non-mover l New entry