Madonna — Music (Warner Music)**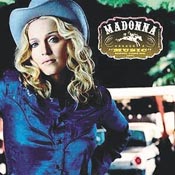 Since her music career took off, Madonna has covered everything from the club-filler Holiday to the soulful Rain. Her latest album is far more different than the rest, offering the retro dance sounds of the '70's. The stand-out title track Music is full of infectious beats, pitch-emulated vocals and quirky sounds which embraces the fun and festive persona often associated with Madonna. I Deserve It is a sweet ballad about Madonna finding her dream man. Impressive Instant is a wacky techno track with some sound wizardry and a whole lot of fun. Melancholy composition like Gone is fashioned with simple, insinuating hip-hop rhythms and folkish guitar sounds. Amazing is a recycled material from the hit Beautiful Stranger. Lyrically Runaway Lover steals the show. Just like all the past Madonna albums, this one too could not escape controversies. The track What It Feels Like For A Girl is a feminist anthem that's as musically gentle as it is lyrically barbed, getting Helen Reddy's wordly feminist commentary loud and clear, singing, "I am a woman hear me roar." Uplifting, emotional, inspiring, sensible, impressive and groovy, this is Madonna at her best.
Ricky Martin — Sound Loaded (Sony Music)
***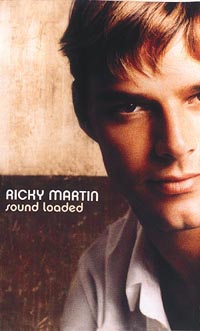 Sound Loaded is a perfect follow-up to the 1999's self-titled album that opened the doors for Latin pop to live la vida loca on the mainstream pop charts. His new album is indeed loaded with sound. Sound Loaded shows Ricky Martin balancing on the rope with requisite familiarity and venturing into fresh musical arena with remarkable ease. From lush ballads to polyrhythmic explosions — the album has it all. Sound Loaded boasts of several unabashed La Vida Loca sequels, starting with the lively She Bangs, that weaves together downtown disco beats with flamenco guitars. There is a bunch of well-crafted material where Ricky offers some splendid vocals, most notably on the ballads. The Touch, Come To Me and Amor is a Spanglish salsa-club blowout. Sound Loaded is the result of a hard-working team with notable helping hands that include Desmond Child, former Menudo mate Robi Rosa, Emilio Estefan Jr., Jon Secada, Eric Bazilian and Kenny Aronoff. Ricky reprises three of the album's songs in Spanish versions, but also embraces more trenchant pop styles too, particularly in the surprisingly glam rock If You Ever Saw Her. Jezabel and One Night Man are typical salsa morsels. However the highlights of the album remain the edgy Loaded and Combia La Piel, both marked by good rhythm, intriguing sounds and catchy hooks. An album loaded with some sure shot fireworks and a heap of talent. Way to go Ricky!
Westlife — Coast To Coast (BMG Crescendo)
**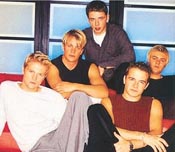 In the tradition of British boy bands like Take That and Boyzone, Dublin's quintet Westlife managed to make a successful start with their debut album, giving away super duper hits like Swear It Again, Flying Without Wings and Seasons In The Sun. Currently the band is all over the place. Unlike most of the other hunky-bunch bands Bryan, Shane, Mark, Nicky and Kiran, all give equal contribution to the vocals area. Within a week of the release of this second album, Westlife managed to sweep aside music rivals Spice Girls' Forever. It was a clean sweep for the Westlife power over the girl power. And why not, Coast To Coast showcases splendid tracks like My Love, When You're Looking Like That and What Makes A Man. Dreams Come True and Puzzle My Heart are up-tempo tracks that break from the relentless wishy ballad scripts. The major headliners include the Phil Collins cover Against All Odds in duet with the pop diva Mariah Carey and the Abba's I Have A Dream. A sure hit album from coast to coast.
Album of the month
Fatboy Slim — Halfway Between The Gutter And The Stars (Sony Music)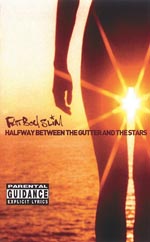 It took quite some time for Norman Cook to become an icon. He began to be recognised through his works with Beats Inter-national, Pizzaman, Freakpower and The Mighty Dub Katz — but all it took was a splendid album called You've Come A Long Way, Baby that broke many club music records and helped settle Norman Cook's individual music personality. It's thundering tracks like Right Here, Right Now, You've Come A Long Way Baby, The Rockafellar Shank and Praise You instantly became mega-club anthems. Fatboy Slim now unveils its long-awaited third album titled Halfway Between The Gutter And The Stars. Well, the album is a fantastic dancefloor stomper that mixes the best elements of funk, soul, electronica and pop. It moves and grooves fast and furious with tremendous beat appeal. The special addictive on the album is the collaboration with guests like Macy Gray, Roland Clark, Bootsy Collins and Jim Morrison (vocal samplers). It all begins with a dance track Talking Bout My Baby and goes clubbing with chant-topped techno Star 69 and tranced-out Sunset (Bird Of Prey), a Jim Morrison tune whose limited lyrics are provided by the Lizard King recorded during his American Prayer poetry days. In Love Life, Macy Gray rides with a neo-funk mood and mellows down on the funky drummer ballad Demons. Mad Flava is loaded with fuzzed guitars and keyboards. Yamama is a pumped-up track that qualifies as an old-school dance-floor filler and is also included on the Charlie's Angels soundtrack. Halfway Between The Gutter And The Stars undoubtedly puts a new spin on the funk-filled club scene and what else, it rules !
— Saurabh & Gaurav
The Grrr…eat Music Zone Quiz
1. What was Marc Anthony's first solo album called?
2. Former 54-40 drummer Darryl filed a lawsuit against which music superstar?
3. What was Bryan Adams' first studio hit ever?
4. What film does the All Saints track Pure Shores belong to?
5. Name the lead singer of the band Firehouse.
6. Which Tori Amos video sports a UK version in black and white and a US version in colour?
7. What year was Queensryche's Silent Lucidity nominated for a Grammy?
8. What soundtrack did Art Alexakis of Everclear do a solo song for?
9. Erasure remade the Donna Summer/ Barbra Streisand hit Enough Is Enough with which famous female singer?
10. Which Creed song carries the lines: "We may rise and fall but in the end we will meet our fate together."
Answers
1. Vermine in Ermine
2. Sarah McLachlan
3. If wishes were horses
4. The Beach
5. Ed Crawford
6. Cornflake Girl
7. 1990
8. Permanent Midnight
9. KD Lang
10. One
Top 10 singles
1. If You're Gone Matchbox 20 çè
2. Give Me Just One Night 98 Degrees ê
3. The Shape Of My Heart Backstreet Boys é
4. Don't Tell Me Madonna é
5. This I Promise You N' Sync l
6. Holler Spice Girls ê
7. My Love Westlife é
8. Sunset Fatboy Slim l
9. Hold Me Savage Garden çè
10. Black Coffee ll Saints ê
éClimbing up êFalling down çè Non-mover l New entry