1900-2000
The Kashmir imbroglio
Events that impacted North India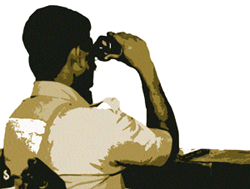 Kashmir has been an issue ever since Maharaja Hari Singh signed the Instrument of Accession shortly after the Partition of India. Over the last decade or so, separatist violence has escalated and Kashmir appeared to be on the brink. The new peace initiative by the Prime Minister has kindled hope again. Will the age-old problem be resolved to everyone's satisfaction? ML Kak reports.