Exodus of 1947
This refers to V.N. Dattaís article "Exodus of 1947" (December 30). The Partition left 18 million people displaced, 6 million dead and 12 million homeless. Lord Mountbatten had to be retained as Indiaís Governor-General, for Indian Prime Minister Jawaharlal Nehru had perhaps thought it beyond him to control the ugly communal situation that had emerged in the country after Partition.
Mohammad Ali Jinnah who is considered the villain in the drama of Partition was a one-time leader of the Indian National Congress (INC); but the INC itself gave the Muslim League biting teeth when the demand of the League for a respectable share in the power structure in the United Provinces (UP) was denied by the Congress leaders after the 1935 elections.
The British Government sent the Cripps Mission with unacceptable demands which Gandhiji rejected almost immediately. The Cabinet Mission comprising Lord Lawrence, A.V. Alexender and Sir Stafford Cripps brought some fresh proposals. Gandhiji was not willing to accept Partition; but Nehru, Patel and Maulana Azad were a little too eager to grab power. Jinnah effectively wanted and got the Pakistan of his dreams.
None thought of grievous problems such as Kashmir, Hyderabad and Junagarh. While the two Muslim-ruled states were tackled by Sardar Patel, Kashmir is still a problem. Lord Mountbatten was right when he wrote in his diary that such a decision (Partition) taken in desperation would be regretted by Indians for all times to come.
We got an opportunity to solve the Kashmir problem after the Bangladesh war when Pakistanís Lt General A.A.K. Niazi surrendered with 90,000 of his men. But we lost the opportunity by signing the Simla Agreement in 1972 and allowed ourselves to be duped by the wily Zulfi Bhutto.
DURGA BHARDWAJ
Solan
Rabindranath Tagore
It was really a pleasant surprise to go through the rich tributes paid to Rabindranath Tagore by Khushwant Singh ("Honouring Gurudev", January 6) who, not long ago, had earned the wrath of Bengalis for his allegedly derogatory remarks denigrating Indiaís unique poet, "humanist" and "world citizen".
The diversity of Tagoreís literary work is amazing but literature in its widest sense could not exhaust his energies. He was a musician of the highest order, and he not only composed songs but also set them to music. In addition, he made a notable contribution to religious and educational thought, politics and social reforms, moral regeneration and economic reconstruction. He not only thought deeply and creatively on all these topics but also set his hand to realise in practice what he preached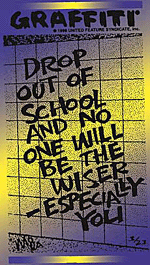 Tagoreís deep feeling for the unity of man made him realise that the inter-dependence of peoples and countries rather than independence must be the principal of life and progress if the world is to survive the challenge of modern science and technology.
He respected his own heritage and, as the writer has aptly remarked, was deeply rooted in Indian tradition. But, at the same time, was a great admirer of the intellectual energy and scientific spirit of the West. He held that the Indian attitude of submission to fate was inimical to manís full development. He welcomed the Westís exaltation of the individual. But since the western overemphasis on individuality often led to aggressiveness and pride, he thought to rediscover the basis of the spiritual energy in Indiaís own heritage.
Perhaps Tagoreís greatest contribution to India and the modern world is his recognition that men can unite only on the basis of their deepest spiritual insight. He was a great believer in the dignity of the individual and was a strong champion of cultural autonomy. He believed that universality can be attained not by suppressing the cultural autonomy of any constituent unit but by finding a place for all in a universal approach.
K.M.VASHISHT
Mansa
Requiem for radio
I enjoyed reading the "Requiem for radio" (January 6) by Ramesh K. Dhiman. The writer has rightly expressed his deep concern over the unpredictable fate of the radio. I vividly recall how a friend of mine at school, now a famed folk singer, having dozens of best-selling albums to his credit, would receive a barrage of choicest expletives from his class teacher, for his coming late to school, almost every day. Many a time, he had been brutally caned and even fined for coming late. Even harsher ways and means failed to amend his ways. The teacher was at his witsí end. He asked the incorrigible student what the reason was. He coyly said "Sir, could you please have the timing of Aapki Farmaish, a bonanza of old film songs, changed from 8.30 a.m. to 7.30 a.m.?" The teacher, himself a great radio buff, simply laughed and let him off, never to ask him again the reason for late coming.
JOGINDER DEV RANA
Kangra
II
I donít agree with the writer that with the growing popularity of T.V. with the younger generation, the radio is steadily heading for extinction. Radio programmes have their own charm and can be enjoyed anywhere and everywhere, even outside homes and while travelling. It is the main source of entertainment for rural people. The phone-in programmes of music on Vividh Bharti show that there are still many listeners of radio programmes.
The writer has wrongly stated that Cylone was a station of the AIR. In fact it was Radio Ceylon ó and not Cylone ó now Sri Lanka.
O.P. SHARMA
Faridabad