Those who call themselves the true representatives of the people of the valley live, eat and enjoy freedom in India but sing paeans to Pakistan. That Pakistan is their messiah is their illusion and nothing else. Have they ever asked Pakistan to vacate the PoK and return it to India? The answer is an emphatic "no". They should accept bilateral talks.
TARSEM S. BUMRAH
Batala
II
Despite Prime Minister Atal Behari Vajpayee's initiative of ceasefire and its extension beyond Ramzan, the valley continues to be rocked by violence. That Pakistan has more than a finger in the Kashmir pie is an open secret. Under the present circumstances, the question that needs to be answered is how to counteract the designs of our hostile neighbour.
In my opinion, the only solution is to liquidate the Pakistani agents and other anti-national elements in the valley and at the same time, (as stressed by the author) win over the support of law-abiding and peace-loving citizens of the state who still constitute an overwhelming majority. If the people of the valley were anti-Indian or Pro-Pakistani there would be no need for the militants to kill so many Kashmiris. If the support base of subversives looks larger than it actually is, it is entirely out of fear as was the case in Punjab.
In fact, Kashmir is not just a law and order problem. For a variety of reasons people have been denied democratic outlets for the release of their frustrations. Secessionist demands and communal riots are the manifestations of these deeply felt frustrations. Political leadership in the valley has become irrelevant. Dr Farooq Abdullah has lost his clout and blames "vested interests" and Pakistan for the present state of affairs. The Centre is no less blameworthy. If it had pumped into the valley less money for fighting the unending terrorist menace and more money for development projects and the improvement of the economy, the situation would have been different today.
Thus the need of the hour is to evolve a multi-faceted offensive to meet the challenge. While more security forces have to be inducted to neutralise Pakistan's involvement in the separatist movement, efforts to win over the confidence of the Kashmiris are no less significant.
Besides, those itching for a merger with Pakistan as well as the crusaders for an independent Kashmir should be made to realise that they cannot achieve their objective through foreign powers which seek to internationalise the issue. In short, the people of the valley will have to be mobilised to fight secessionism.
K.M. VASHISHT
Mansa
Dying flame
Khushwant Singh in his article "Dying flame burns bright" (January 13) has posed a question as to why some persons get rid of their ailments a few hours before their death. I do not know whether allopathy has any reasonable explanation for this oft-observed phenomenon. Homoeopathy, however, believes that there is no symptom without disease and no disease without symptom, and that symptoms of a disease appear when the life force jeevan shakti within a person tries to fight out the disease and disappear when this force exhausts itself. This is the reason why when death approaches, the life force becomes extremely weak and is on the verge of extinction, resulting in the disappearance of symptoms of the disease.
M.R. BALI
Salograh
II
It is true that a dying flame burns bright (maut aaney per beemaaree shareer chhor deyetee hai). My father late Ch Chhajju Ram Thapar expired on February 6, 1992. He was suffering from high blood pressure, renal and knee problem for a few years prior to his death. On February 5, he got up early, took his bath and dressed like he used to when he went to the Municipal Committee office, Ahmedgarh, where he was president. He never called any body from behind, but on that day while I was going to my factory he called me back. He hugged me and kissed my forehead and said, "Beta! ajj main puri tarhan theek hoon. Ajj mainu koyi beemaaree nahin hai".
The same evening all of sudden his condition changed and we got him admitted to a hospital in Ludhiana. The next day while he was put on dialysis, he suffered a massive heart attack and breathed his last.
DEEPAK THAPAR
Ludhiana
Educating the nomads
This refers to "Educating the nomads" by Radhakrishna Rao (January 6). It was nice to learn how Padam Shree Adesh Kaushal has successfully led a movement to educate communities always on the move. Reaching people who need to be educated rather than expecting them to join the mainstream, modifying the course according to their needs and making it interesting by relating it to their surrounding, have brought significant results. This underlines the importance of commitment and flexibility. Such improvised packages of education alone can help people improve their lifestyles and generate a desire for knowledge. But one is shocked to know that there is no effort on the part of government in this direction.
B.M. PURI
Solan
Setting our priorities right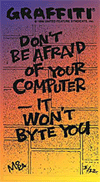 This is with reference to V.N. Dutta's "Event that impacted North India" December 30). As a young student I can't say much about the statesmanship of Nehru or Gandhi or Jinnah but looking back at the Kashmir issue, I think it could have been solved much earlier and in a better way. Not only are we spending too much on our security, but Kashmir has also retarded our development on the whole. There are so many things to fight for and, as the writer says, communalism is one of them along with poverty, illiteracy, corruption and the current political state of the country.
To achieve our goals it will be necessary to revitalise our education system. Students are the building blocks of a country. Our universities have failed to impart a sense of responsibility towards the nation to the students. What we need are young and brilliant minds keen to take the responsibility of the nation so that 20 years from now the future generations may live in a safe and prosperous country.
VINISH GARG
Chandigarh