Gregorian - Masters Of Chant (Sony Music)
* * *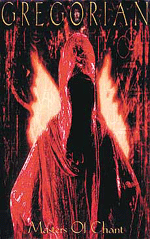 Now this is something you just donít hear every day. Itís popular, itís happening, uplifting Christian songs re-worked in the style of Gregorian chanting. Gregorian is a vocal chanting group of 12 men, all of whom have a background in classical and choral music, backed by New Age electronics. The opening hit track Brothers In Arms by Dire Straits, is in a surprisingly good outfit. Scarborough Fair by Simon and Garfunkel and Sebastian by Steve Harley work splendidly as they are closer to the medieval idiom. Eric Claptonís Tears In Heaven offers some fantastic soundscapes. Other interesting works include Still Iím Sad by Paul Samwell, When A Man Loves A Woman by Calvin Lewis and Andrew Wright, Midge Ureís Fade To Grey, Paul Simonís The Sound Of Silence and Donít Give Up by Peter Gabriel featuring Sarah Brightman. The top picks include Metallicaís Nothing Else Matters and REMís Losing My Religion, both very carefully handled. Youíll no doubt recognize the songs instantly, and other than the echoing, haunting vocals, they are all faithful adaptations. Hear it to believe it.
Boney M - Their Most Beautiful Ballads (BMG Crescendo)
* *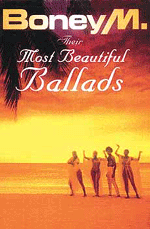 A soulful album from all angles. This Boney M ballad compilation finally hits the Indian music stores. The album showcases wonderful ballads of Boney M. The collection here contains some obvious hit titles like El Lute, Still Iím Sad and Heart Of Gold. Well-known Christmas songs like When A Child Is Born and Maryís Boy Child also finds a place here. Another highlight of this album is The Carnival Is Over which was never released on CD before. There are also a few twisted feelings attached to the album. The track 10,000 Light Years seems very much out of place, so as Time To Remember, as it is not the real Boney M playing. Boney M fans will also miss the absence of Marcia Barett as leadsinger. Although not really a ballad singer in the band, she produced some fantastic slow/mid tempo tracks like Never Change Lovers In The Middle Of The Night and Silent Loveró both offering her smooth and wide ranged vocals. However the magic of Somewhere In The World, Consuela Biaz, Sad Movies, Ribbons Of Blue and Boat On The River makes you ignore the flaws.
Party On Forever - Various Artists (BMG Crescendo)
* *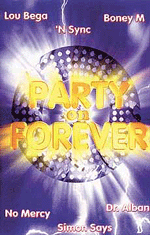 What this compilation brilliantly showcases is sounds which have become an integral part of lifting any party higher, which will still conform to a more instantly accessible and durable house format. Without a gurgling bass line in sight, and even a scattering of lyrics, these 14 undeniably danceable tracks vary beats, samples, scratches and chords to devastating effects. Sure-shot floor-burners include Karima with world music feel performed by Simon Says, Hello How Are You by No Mercy, Donít Wanna Let You Go by Five, Dr. Albanís Mata Oh A Eh, Sweet Dreams by La Bouche, I Want You Back performed by ĎN Sync, Donít Take My Heart Away by Modern Talking, Chilli by Tic Tic Tac featuring Carrapicho and Rame performed by Snap. A compilation that lives up to its name.
Album of the month
Rage Against The Machine - Renegades (Sony Music)
Singers are often considered the backbone of the bands they front. Zack De La Rocha certainly proved to be one. And now with a backbone transplant, itís yet to be seen how long the new line-up keeps the band running. Rage Against The Machine remains remorselessly, incessantly earnest. Renegades, like the previous albums finds itself tilting at the standard windmills of global capitalism, corruption, and racism with a what-other-problems-have-you-got attitude, sounding as ever, like an adrenalised hybrid of Cypress Hill, Minor Threat, Jello Biafra, Crass and Motorhead. "Like heroin/ As soon as the bass kicks, I need a fix," Rocha declares on a fiery rendition of Eric B and Rakimís Microphone Fiend. Bandmates Tom Morello, Brad Wilk and Tim Commerford build a fiercely hypnotic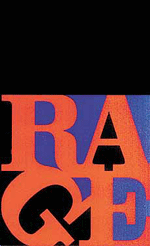 guitar, bass grooves on the rap driven Pistol Grip Pump, with portions adopted from More Bounce To The Ounce by Roger Troutman. Iím Housiní takes Rage to piercing violenceó complete with throbbing bass lines and electrifying riffs. Renegades Of Funk is a hard-hitting track, which contains samples from the original number performed by Afrika Bambaataa and Soul Sonic Force, shouting "No matter how hard you try, you canít stop us now." The high charged punk reading of Down On The Street brings glory to The Stoogesí classic. The bandís unique rendering of Street Fighting Man, The Ghost Of Tom Joad and Maggieís Farm proves that no other band can handle such fragile topics better than RATM. The 12 cover versions that comprise Renegades ó recorded during one session ó makes it more than a mere souvenir. Itís a statement, a revolution.
óSaurabh & Gaurav

The GrrrÖeat Music Zone Quiz
1.What was the name of John Fogertyís band before Creedance Clearwater Revival?
2. Which band is Johann Hoelzel associated with?
3. What band did Norman Cook (Fat Boy Slim) play bass for in the 1980s?
4. Which famous female singer-lyricist released the hit album East West in 1997?
5. What is the name of Foreignerís lead singer?
6. Which rap act was surrounded by controversies after winning a Grammy for best rap performance this year?
7. Which legendary bluesman taught Bonnie Raitt to play guitar?
8. Which Pulp album featured Mile End?
9. When did Public Enemy release their first album?
10. What is the title of Kelly Priceís record label?
Answers
1. The Gollywogs
2. Falco
3. House Martins
4. Julia Fordham
5. Lou Gramm
6. Eminem
7. Fred McDowell
8. Train Spotting I
9. 1987
10. Def Soul
Top 10 singles
1. Rollin Limp Bizkit
2. Love Donít Cost A Thing Jennifer Lopez ť
3. It Wasnít Me Shaggy ÁŤ
4. Stan Eminem ť
5. Better Man Robbie Williams Í
6. If That Were Me Melaine C Í
7. Never Had A Dream Come True S Club 7 l
8. Nobody Wants To Be Lonely Ricky Martin ť
9. Donít Tell Me Madonna Í
10. This I Promise You NíSync ÁŤ
ť Climbing up Í Falling down ÁŤ Non-mover l New entry