Though there was no PMO in the sense or nomenclature that it exists today, the Prime Minister has traditionally functioned from the imposing South Block on the Raisina Hill in New Delhi. Neither did Nehru's aides carry an air of finality, nor did they display the trappings of being all-powerful in the good old days. That was also in large measure due to the presence of heavyweights who were leaders of repute in their own right in Nehru's Cabinet.
At the same time, it will be naive on anybody's part to believe that Nehru did not have his share of troubleshooters or handymen to do his bidding. The work assigned to Prime Minister's staff in the Fifties and the early Sixties was clearly delineated without much scope for ambiguity. Being the Prime Minister of the world's largest democracy had its own power relationships. Over the years, every Prime Minister has made attempts to overshadow and dominate the leadership of the party organisation to snuff out any threat and tilt the balance of power in his or her favour. The underlying struggle for power has become extremely combative which has led to growing political uncertainty in the country. This has arisen because governance at the Centre by a unitary party has become a thing of the past.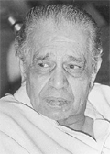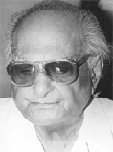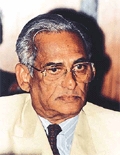 The first appointee: Indira Gandhi's trusted adviser: Indira Gandhi's policy maker:
L. K. Jha P. N. Haksar P. C. Alexander
Prime Minister Atal Behari Vajpayee's PMO has come into sharp focus in the wake of "defencegate." The focus is on Brajesh Mishra, Principal Secretary to the Prime Minister and National Security Adviser, as well as the superannuated N.K Singh, who has been re-employed as Officer on Special Duty in the PMO and is responsible for the overseeing economic matters.
Dismayed by the Opposition onslaught against him for rampant corruption in the BJP-led NDA government, an anxious Prime Minister is unwilling to bid adieu to the handpicked Mishra or Singh, despite pressures from within. In Vajpayee's opinion, seeing the back of the trusted Mishra, in particular, would tantamount to weakening his own position, thereby causing irretrievable damage to his own reputation built over the last 45 years.
Making the PMO all-powerful has not happened in a day. The office assumed a larger than life image thanks to Indira Gandhi, and Lal Bahadur Shastri wittingly or unwittingly played a part in it. It was no secret that Nehru was grooming his daughter Indira Gandhi as the heir apparent and had obliquely spoken his mind to senior Congress leaders. Critics of Nehru even then had apprehended that efforts were being made to perpetrate authoritarian and dynastic rule in the country. As Nehru's hostess, Indira Gandhi was privy to the goings-on in the political arena. However, after Nehru's death in 1964, Congress president K. Kamaraj was asked to find a consensus candidate for the office of Prime Minister, with Gulzarilal Nanda anointed as acting Prime Minister in the interregnum. After going through the motions of consulting Congressmen individually and in small groups, Kamaraj zeroed in on Lal Bahadur Shastri who had become a powerful and trusted aide of Nehru. But Indira Gandhi's gambit in supporting Shastri's candidature for the Prime Minister's post went awry. Even though she claimed to have done many things for Shastri, once he was firmly in the saddle the strongly- willed leader kept a distance from Indira Gandhi.,leave alone He did not consult her on major national issues. Clearly, Shastri had his own mind and once he had been elected as leader, he gave ample notice of holding his own. Indira Gandhi was not one to throw in the towel and decided to bide her time.
It was with Lal Bahadur Shastri's elevation as the Prime Minister in 1964 that the PMO came into being though on an modest scale. For the first time, Shastri inducted a seasoned bureaucrat in Lakshmi Kant Jha to serve as Secretary to the Prime Minister. Jha, who has the distinction of being the first secretary to the Prime Minister, came to the Centre in 1942, after four years in his home state of Bihar. It was apparent that Shastri wanted to closely monitor the developments in all the ministries and departments and Jha facilitated the process by making the briefs available. However, Shastri's stewardship of the country was short-lived as the cruel hand of fate intervened. Meanwhile, a section of Congressmen had planned to launch a scathing attack against Shastri and if possible dethrone him as Prime Minister for signing the Tashkent Agreement in January 1966. After signing the Tashkent Agreement, Shastri suffered a massive heart attack late at night and died in Tashkent.




B. G. Deshmukh Indira Gandhi's handymen: R. K. Dhawan, Yash Pal Kapoor
With the unexpected demise of Shastri, Indira Gandhi got the vital opening to make her bid for the Prime Ministership. She succeeded this time by riding piggyback on the shoulders of the old Syndicate who felt they could manipulate her on the ground that she was a goongi gudiya or a dumb doll. Little had these Congress oldies bargained that Indira Gandhi was extremely tough within, would brook no opposition to her and had a calculating mind of her own. When Indira Gandhi assumed the reigns of stewardship of the country, the PMO slowly but surely sought to arraign to itself sweeping powers. By and by it emerged as the centre of power or the supra decision-making body in the government making a virtual mockery of the collective decision-making process. Indira Gandhi retained Jha as the secretary for some time before he sought premature retirement from the ICS in 1967 to become the Governor of the Reserve Bank of India. It was apparent that Indira Gandhi had other ideas and handpicked her own team to serve in the PMO. She replaced Jha with P.N Haksar, who later became her Principal Secretary. Serving an extended tenure of six years in the PMO before relinquishing office in January 1973, Haksar was responsible for putting in place the high-powered and all-encompassing Prime Minister's Secretariat. Haksar was careful in steering clear from media persons, emphasising that he had been inducted in the PMO to help the Prime Minister discharge her duties and responsibilities.
However, on one of those rarest or rare occasion, Haksar was candid in explaining his brief to a small group of senior scribes who barged into his South Block office one afternoon about 32 years ago. Without beating about the bush, he observed "I am not here (in the PMO) as an adviser. I am here to only help the Prime Minister in the discharge of her duties. When the Prime Minister entrusts me with a job, I make sure that I collect the information from the ministry concerned and other sources and present it for consideration. At the end of the brief, some possible solutions are also given. It is for the boss (the Prime Minister) to take a decision. I am not a decision maker. If the Prime Minister requires additional inputs, it is my duty to make it available and reason things out. My job ends there," he added endeavouring to put the record straight about his role.
At the same time, it was Haksar who made Indira Gandhi's position strong and seemingly unassailable. Chipping away unobtrusively, Haksar ensured that the Prime Minister's Secretariat had a stranglehold over the economic ministries as also the political aspects. After Haksar bid adieu to PMO, he was replaced by one of his proteges, D.P Dhar, as the Prime Minister's Secretary so that Gandhi's alter-ego did not suffer a setback. Indira Gandhi also had other busybodies in Yashpal Kapoor and R. K Dhawan, acting as her eyes and ears and doing her bidding without any let or hinder. Then, there was her younger son Sanjay Gandhi who had become an uncomfortable and highly embarrassing centre of power in the Prime Minister's residence till his death in a plane crash.
Indira Gandhi had a deep sense of insecurity and had no qualms in using people and dispensing with them without as much as batting an eyelid. Though she kept changing advisors as she did not trust anyone for any length of time and went by her own instincts, she laid stress on her much-talked about kitchen cabinet which acted as her brain trust. The imposition of the infamous Emergency from 1975 to 1977, is a case in point. After it, she and the Congress party came a cropper in the General Elections. The Janata Party Government, as the first experiment in coalition politics at the Centre, came to power under Morarji Desai's leadership. Desai sought to restore status quo ante by reverting to PMO instead of the Prime Minister's Secretariat (PMS) but its impact was negligible. The writing was clear on the wall with incessant infighting in the Janata Party necessitating a snap poll in 1980. And Indira Gandhi triumphantly rode back to power. This time around, she requisitioned the services of a low-key bureaucrat, P.C Alexander, from Brussels to serve as her Principal Secretary. In a span of less than two years, he had become tIndira Gandhi's confidant on political and administrative matters. Although he had little experience in handling ticklish political issues, Alexander is believed to have played a key role in deciding Indira Gandhi's policy in states like Punjab, Kerala and Tamil Nadu. Alexander was left without support after Indira Gandhi's assassination on October 31, 1984.




Vajpayee's team: Barjesh Mishra, N. K. Singh, Rajan Bhattacharya
A few weeks after Rajiv Gandhi was became Prime Minister, he made a dramatic disclosure in Parliament that the entire personal staff of Alexander was involved in selling state secrets from the PMO to foreign agents. The youthful Rajiv Gandhi cleared the name of P.C Alexander in Parliament and appointed him as India's High Commissioner to London. On his return from London after a 33-month stint, Alexander was given a gubernatorial assignment in the Raj Bhawan in Chennai and is presently the Governor of Maharashtra. In keeping with the Prime Minister's prerogative, Rajiv Gandhi backed by a massive mandate also handpicked his officials to serve in the PMO. And this time those who were with Gandhi in Doon School found pride of place.
After Rajiv Gandhi's assassination in May 1991, P.V Narasimha Rao emerged out of nowhere as it were to lead the Congress and the party. It was during Rao's prime ministership from 1991-96 that liberalisation of the economy became a reality. Notwithstanding the allegations of scandals and acts of omission and commission, Rao's PMO adopted what is described as "feather's touch operations" rather than bulldozing itself all the way. As an old war horse, Rao refused to confront the political system. This did not leave him bare to constant attacks and pinpricks. " The law will take its own course" was his pet response to uncomfortable questions. This has provided the necessary cushion to all politicians inexorably caught in the eye of a storm due to alleged corruption in high places or the nexus between decision-makers and criminals.
The present PMO, under Atal Behari Vajpayee is indeed top-heavy with Brajesh Mishra being a confidant of the BJP stalwart. Vajpayee has been under tremendous pressure in the wake of the Tehelka.com expose of murky defence deals to drop Mishra and Singh. There is a re-employed secretary-level officer overseeing J and K affairs along with another of the same rank serving as Information Advisor to the Prime Minister. There is also an additional secretary dealing with press and public relations, along with five joint secretaries who coordinate with other ministries and departments of the Union Government. There have never been such a battery of high-profile officials doing duty in the PMO. The question on everyone's minds is that if the PMO is merely a facilitator with other ministries and departments as claimed by Mishra, is there need for such a battery of officials even when the entire dynamics of governance has changed?
There is increasing consternation in political circles and outside the government that the hunger to centralise unhindered power in the PMO is assuming alarming proportions. It is apparent the political leadership believes in might is right and precious little is being done to decentralise power. The distortion in the political system perpetrated by the late Indira Gandhi of making the PMO the unquestioned and unrivalled fountainhead of power is duly being taken forward by her successors irrespective of their party affiliations. Experts and politicians of various hues and shades rue the deleterious and sad state of affairs. They have strong reservations about those occupying the intoxicating and heady seat of power on the Raisina Hill without even sparing a thought of what the future holds for the country. Absolute power vesting in a single individual and the supra mandarins in the PMO is nothing but a recipe for absolute corruption and unmitigated disaster which is staring the country in the face.