It took P.C. Sorcar, Junior, precisely two minutes to perform the trick. He did this on November 6, 2000.
In his 30-year-long career as a magician Prodip performed many outstanding magic tricks, surpassing Pratul in illusionist art and claiming worldwide recognition.
On July 12, 1992, Prodip made a locomotive train packed with passengers vanish near Khana junction in Burdwan at noon in the presence of Justice Mukulgopal Mukherjee, senior railway officials, mediapersons and other eminent people.
On the occasion of the 300th anniversary of the founding of Calcutta in 1990, Prodip conducted a magic show in front of a packed audience, making the historic Victoria Memorial Hall vanish, a trick which Jyoti Basu, amongst other dignitaries, witnessed and enjoyed.
King Royal of Nepal, Virendra Veer Bikram Shah referred to P.C. Sorcar, Junior, as Mandrake, the magician. Mrs Gandhi acknowledged Prodip as 'a pride of our nation'.
P.C. Sorcar Junior's magic art could surprise men like former President Neelam Sanjeeva Reddy and Giani Zail Singh, barrister-turned politician Siddhartha Sanker Ray, bureaucrat B.K. Nehru and many others.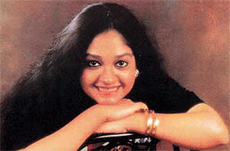 But Prodip did and still does more shows abroad than in India. He has been to Japan 21 times, to London 19 times and to USA 17 times. He has performed shows in Holland, Germany, Spain, Portugal, Belgium, Iraq, Egypt, Africa, Hong Kong, South Korea and Australia. The only countries he has not yet been to are China and Pakistan.
His creations of Elephrose (where a baby elephant turns into a horse within seconds), The Sheikh's Dream (a horse remodelled into a camel), The Bisha-Kanya ( a girl turns to a deadly python) or Beast-Beauty (an animal turns into beautiful girl), Maxi-Mini (a tall man is made half of his size), Human Bomb (where Sorcar sealed in a safe with a live dynamite, escapes before it explodes), Walking on the Ceiling, Science Fiction, Dissolving Girl, Speedy Gonzalves, the Stitching Girls, the Invisible Magicians and hundreds of other items, have drawn applause and appreciation from all over the world.
He has received appreciation from The White House, Buckingham Palace, 10 Downing Street, New Delhi's 7 Race Course and Rashtrapati Bhavan as well as South Block.
President Nixon after witnessing a magic show by P.C. Sorcar, Junior, was all praise for the 'young Indian talent'. Prodip cycled blindfolded in London, Liverpool, Preston, Munich, Hamburg, Amsterdam, Madrid and Tokyo. He created a record by cycling blindfolded without any escort during peak traffic hours from Trafalgar Square to the Big Ben in London in front of sceptics without any mishap.
He says he followed and studied street magicians, snake charmers, great yogis and mahantas to understand the mechanics of the world unkown to him. He learnt the art of walking on fire, being buried alive, and walking on water, from great yogis of India and at the request of scientists, he demonstrated those miracles before them.
Prodip demonstrated the famous Death Defying Escape Under the Sea in 1980. He was sealed in a postal bag and locked in a strong box which was then steel-strapped and finally air-lifted by a helicopter and dropped into the China Sea from a height of over 100 feet. The box sank immediately. But Sorcar escaped from the sealed box within 40 seconds, keeping all the locks and seals intact.
In 1969, he performed the same magic in the Bay of Bengal where the sealed box was lowered with the help of a derrick of a ship but he escaped within 90 seconds.
Sorcar says magic is in his blood. He was a born magician. The Sorcars belong to a family of magicians. Prodip's younger brother, Provash is a professional magician. So is Prodip's daughter, Maneka. The elder brother, Prafulla, an electrical engineer by profession who has settled down in the USA, is also an amateur magician.
Sorcars have been performing and promoting magic for many generations. As per their family chronicles and folk beliefs the oldest name in the line of magicians goes eight generations back.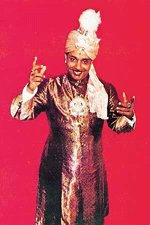 It began with Krishna Chandra Dev (Deo or Dey) or Chandra Dev. He was said to be an expert in tantric-miracles, master of hypnosis and a siddha yogi. He along with his companions, toured and performed all over the subcontinent and promoted Bangal Ka Jadu (Magic of Bengal). In the mid-seventies, he performed at the court of Jehangir and according to Jehangir Nama, the famous autobiography Jehangir, a group of Bengali magicians impressed all by performing some feats which were beyond belief. They performed the Rope Trick, unending flow of water from a small pot, produced birds and other objects out of air.
Impressed by the commanding performances, the emperor presented magician Chandra Dev, with a huge amount in gold and gave him an entire village called Sutigram near Dhaka and thus the Dev family became the landlords of the village and being landlords were and are still called the Sarkars and hence the Devs became the Sarkars.
Prodip says the art was not very popular in those days. It was P.C. Sorcar, Senior, who brought it into the limelight.
Pratul popularised the art of magic not only in India but also abroad. He gave a new lease of life to the dying art and came to be regarded as the father of Indian magic.
Prodip elevated the status of magic further, adding modern technique, surrealistic sequences, third-dimensional choreography, mixture of rustic, tradition and modern music with supershowmanship.
An M.Sc. in applied psychology from Calcutta University, 55-year-old Prodip Chandra Sorcar is by nature a magician. He says he is not a stunt-man. Prodip says he is an artiste and he treats magic as an art. He is no alchemist and not even a Mephistopheles.
Prodip says he will continue to perform magic till he attains the age of 123 years. He is confident he will remain alive till then.