I donít blame the teaching shops. Those who are running these shops are clever businessmen. They are just exploiting the opportunities available in the market. Policy-makers are the ones to be blamed.
What worries me is not that certain teachers are in the business of running coaching centres but that many who are in this business are not teachers. They have nothing do to with education. They are there just because they find it a lucrative business. It is high time the authorities made amends and sent students back to class rooms. Teachers are ready to teach. Empty class rooms are no teacherís pleasure.
LALITA JAGMOHAN SINGH
Chandigarh
II
Coaching/tuition centres are springing up like mushrooms in big cities as well as small towns. As the pressure to achieve academic and professional success increases, students are encouraged to join tuition classes. In schools, both parents and children fear that teachers may not give good marks if children do not join their coaching classes. Many students join tuition classes simply because their friends have done so. This racket exists even in those schools where tuitions are banned.
The culture of tuitions has spread along with a rise in the income and ambitions of an average middle-class family. This and the fact that young people want a short-cut to everything has encouraged coaching classes to mushroom. Whatever may be said about coaching classes, they are here to say. Low-paid school and college teachers, mostly from private colleges and private public schools, can earn tax-free income, many times their salaries, by starting coaching centres.
O.P. SHARMA
Faridabad
III
The tragedy is that schools which should be logically fighting this "factory approach to education", allow this alternative system to flourish, even contributing to its success. How have tuitions come to be regarded as indispensable for clearing various competitive examination, particularly entrance tests to medical and engineering institutes? Schools should take on the responsibility of preparing their students to clear these entrance exams through special coaching classes. In addition, they should see to it that there are not more than 25 students in each class and the curriculum in school education is refined so that it trains and equips students to clear competitive exams as well. Schools should make sure that suitable and well-qualified teachers are present in schools during holidays to help students appearing for competitive exams. Thriving of private coaching institutes reflects the inherent weakness of our education system. Our schools must gear up to meet this challenge.
ONKAR CHOPRA
Ludhiana
Toy trains
"A fairy-tale journey on Ďtoy trainsí" by A.S. Parashar (April 21) was very informative.
It is believed that some evil spirits would not permit the engineers to lay the railway track on the Shimla-Kalka route. Therefore, the British took the help of an Indian commoner Balkhu Baba of Jhaja near Chail. He drove away the evil spirits. The Viceroy presented him with a medal and a turban, which are still retained by his family. This is mentioned in Simla Gazette.
The rail car of 1927, which brought Mahatma Gandhi to Shimla in 1945 for a historic meeting with Lord Vavell, is still railworthy.
The restaurant at Barog station was Spencerís, which had separate eating places for British, Muslims and Hindus.
The railway station at Summer Hill was built specially for the Viceroy and his retinue, as his residence, the Viceregal Lodge, was closeby.
ROSHNI JOHAR
Shimla
Bowing to corruption
This refers to "Not living up to the nationís expectations" by Reeta Sharma (April 14). I agree with the writer that Atal Behari Vajpayee has failed the nation. The Tehelka expose provided him with an opportunity to be tough on wrong doers. But he chose to follow the much-abused route of commission of inquiry. Had he resorted to direct action i.e. immediate removal of the accused on being found guilty rather than pleading for their resignations, he would have succeeded in delivering the lesson that corruption would not be tolerated.
B.M. PURI
Solan
II
Both Atal Behari Vajpayee and Jagir Kaur were in a position to give a stunning blow to the malady of corruption. They should have risen above their selves and their parties to combat corruption. But, alas they let the nation down.
SANSAR CHANDRA
Chandigarh
Jainism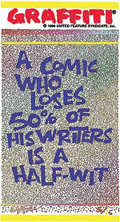 Apropos of Khushwant Singhís "What the world owes to Jainism" (April 21), much confusion about Jainism and Lord Mahavira prevails in the minds of non-Jains. Even the learned author calls Mahavira the "founder of Jainism", though in the very next breath he says that the Lord was the 24th tirthankar of the Jains. Lord Arishabdeva ó also called Adinath ó was the first tirthankar of Jains.
Mahaviraís father King Sidhartha and mother Queen Trishla were followers of Lord Parshavanath, the 23rd tirthankar of the Jains. Jainism which propagates the karma theory, truthfulness and ahimsa is one of the oldest religions of India. Lord Neminath, the 22nd Lord was Lord Krishnaís contemporary and Muni Subarat Swami, the 20th Lord, was Lord Ramaís contemporary.
S.S. JAIN
Chandigarh