Roxette - Room Service (Virgin Records)
**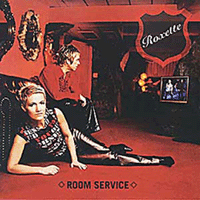 The duo has finally gone back to their roots- the typical weekend-pop that we knew of Roxette. Per Gessle and Marie Fredriksson have spent nearly five years, writing and recording songs for this seventh album Room Service. The first single The Centre Of The Heart (Is A Suburb To The Brain) is a magnificent chill-out track with an equally magnificent video directed by their longtime collaborator Jonas Akerlund (Metallica, Prodigy, Madonna, U2). Fool and Real Sugar are witty, rock-poppy affairs. It Takes You No Time To Get Here, My World, My Love, My Life and Try finds the duo in a pensive mood, applying their resonant vocals to heartfelt melody. More tightly structured than their earlier albums, Room Service has not only enough dizzy polyrhythms and craziness for the free poppers but is also chock full of tunes, good humour and certain grooviness. Somewhere between The Look and Crash Boom Bang with lots of pop-oddness naturally, this is the Roxette album you can recommend to your more staid friends without losing them.
Manic Street Preachers - Know Your Enemy (Sony Music)
****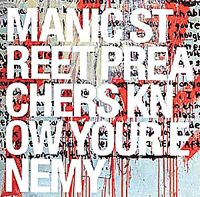 The disappearance of James in February 1995, took most of the band's soul. In his absence, the remaining band members Sean Moore, James Dean Bradfield and Nicky Wire continued to record music, releasing Everything Must Go (1996) and This Is My Truth, Tell Me Yours (1999). But those efforts offered a softened and sugary change, which was not welcomed by many. But this Manic album — Know Your Enemy — should keep everyone happy. The album is tight, driving and non-stadium rock. The Preachers immediately find their footing with the rollicking, opening anthem Found That Soul. When they stop howling, shouting and lose the contempt, they are at their best. Found That Soul keeps that energy up on such new-wave tracks as Dead Martyrs, My Guernica and The Convalescent, not to mention folkier pop tunes like Let Robeson Sing, His Last Painting, Royal Correspondent and Epicentre. And then there is Intravenous Agnostic tarting up barely understood words as lyrical enigma, with chorus as: "Cosmetic-polemic/ Distinguished by relics/ Destructive aesthetics/ Intravenous agnostic/ Intravenous agnostic." Phew! Heavy stuff.
Dido - No Angel (BMG Crescendo)
**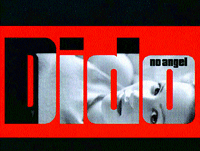 A feature of No Angel's Thank You sampler on Eminem's Stan has already made Dido a star. Sinead O' Connor's voice in Sarah McLachlan's soul with Alanis Morisette's writing skills, mould together to form Dido. Sculpted by techno-guru Youth and Rollo, No Angel does not fit into one genre, but rather it diversifies into multiple genres to form its own unique place in the music world. Dido's music smoothly blends electronic hip-hop with folk/acoustic music and the result, as you will experience, is mind-blowing. The melancholy opener Here With Me offers acoustic rhythm guitar, snare-looped tempo with silk strings that instantly touches your soul. All You Want spins a tale of a broken love with intense lyrics. My Lover's Gone is ethereal and misty, with loads of synthesised ocean sounds and seagull cries. Unified by both Dido's stunning vocals and lyrical crispness, No Angel travels through various and diverse styles ranging from the magnificence of Here With Me, the gentle soulfulness of Thank You, the deep intensity of Honestly OK to the lyrical wonder Don't Think Of Me.
Album of the month
Talvin Singh - Ha (Universal)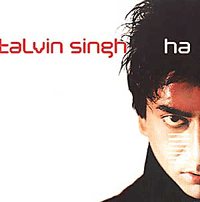 Talvin Singh's mega success with OK and Anokha has not only helped British Asians find a musical voice but has also helped to develop a new musical revolution called Talvinism. His music is not just a part of the clichéd east meets west generation, but it's about expression, vast imagination, wide space and a whole lotta attitude. Talvin Singh's debut album OK was a super success for its penultimate fusion of eastern music, with an element of pop and electronic beats. The term Tablatronix seems to be the key factor in his music. Importantly, he remains a ruler, directing lush sounds, beats, machine hooks and Indian flavours to follow his directions. Talvin once again burns the floor with a groove-driven album, labelled with yet another widely understood term in India Ha (yes). There is a sense of fluidity here. The album progresses from a meanderingly tuneful start into some free waters, making way on its own. There are some outstanding tracks like Mustard Fields, Uphold, It's Not Over and Silver Flowers, while the headliner remains Abalonia for its abstract vocals, lush soundscapes and innovative music. As gathered from a meeting with the legend himself, Talvin is here neither to sell nor to make a statement. Talvin is a part of a musical revolution with just two words in the mind — innovate and create. And that is his ultimate high.
— Saurabh & Gaurav


The Grrr…eat Music Zone Quiz
1. Name the James Brown song that appeared on the soundtrack of Rocky IV.
2. Before going solo, Erykah Badu was a part of which group?
3. What famous cartoon did Sublime do a song on?
4. What is the debut album by Nelly Furtado called?
5. Which noted Spanish guitarist teamed up with B.B.King for his 1998 hit album?
6. The band Kula Shaker got its name from which song?
7. Name the band that released an album titled Uncle Anesthesia in 1991?
8. Which Greek philosopher's quote is written on the cover of Jewel's Spirit album?
9. With which group did Brian May collaborate on the soundtrack of Mission Impossible 2 ?
10. Aaron Hall's biggest hit single I Miss You has been culled from which album?
Answers
1. Livin' In America
2. Erykah Free
3. Hong Kong Phooey
4. Whoa Nelly !
5. Raimundo Amador
6. The Cowboy Stars
7. Screaming Trees
8. Plotinus
9. Foo Fighters
10. The Truth
Top 10 singles
1. All For You Janet Jackson
2. Survivor Destiny's Child é
3. Lay My Love On You Westlife ê
4. Stutter Joe (feat. Mystikal) é
5. Jaded Aerosmith çè
6. Inner Smile Texas ê
7. Again Lenny Kravitz é
8. Thank You Dido l
9. Love Don't Cost A Thing Jennifer Lopez ê
10. Angel Shaggy l
é Climbing up ê Falling down çè Non-mover l New entry