Emma Bunton - A Girl Like Me (Virgin Records)
***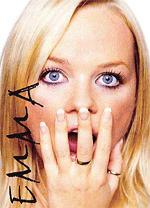 Another ex-spice goes her way to prove her individual talent. While only Melanine C and Geri Helliwell were taken seriously in a solo act, it's pleasant to see Emma Bunton handling it all well without any aid. The success of the album has proved that, despite a flagging career in 'Girl Power', the world still loves little Emma. She's come of age here, working with a mixed bag of notable producers, such as Evan Rogers, Andrew Frampton and Julian Gallagher. A Girl Like Me uses her breathy voice to good effect, pairing it with strings and acoustic guitar-driven rhythms, for a groove somewhere between Gabrielle and soul-pop of early Lisa Stansfield. There are several lovely moments — What Took You So Long is a mature-sounding catchy mid-tempo track. Take My Breath Away is a Mandy Moore sounding number that exhibits some great vocals. Spell It Out slows down the tempo and the way it is handled makes it very trite for the R&B culture. Been There, Done That sounds like a cocktail of Pink and Dream for its cool beats and casual attitude.
Better Be Careful has a Motown feel to it and is a sure-shot radio-hit track. The song that took us by surprise was Zoe's cover of Sunshine On A Rainy Day that makes the future look bright for this Spice Girl.
Air Supply - Yours Truly (BMG Crescendo)
**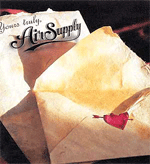 Since 1985, the newer recordings of this group have been avoided by the radio and print media in the US for unexplained reasons. Frankly, Air Supply hasn't really got their rightful share of praise. However, this 13-track package cannot be ignored. Written by Graham Russell, the album mixes the velvet-rock trademark Air Supply sound with an occasional rocker, although both Graham and Russell remain committed to their on going exploration of the theme of love. Yours Truly boasts of dramatic string arrangements (mainly of ELO's Louis Clark), intimate ballads and complex harmonies. The album opens with Who Am I — a strong orchestral arrangement with remarkable chorus demonstration. Body Glove is a surprise track that turns up the tempo with techno-flavored moments. You Are The Reason is a lyrically beautiful track featuring our very own Mehnaz. Tell Me Of Springs is a flamenco-rhythm-filled prayer of thanksgiving for the rebirth of love. The rocking Peaches & Cream is a moving dreamscape filled with childhood memories of love and fondness. The tempo calms down for Don't Throw Your Love Away, Why Don't You Come and the title track Yours Truly. A catchy retrospective piece is the upbeat Learning To Make Love To You, that offers some catchy lyrics. Yours Truly is this season's must-have accessory.
Vanessa Mae - Subject To Change
(Virgin Records)
**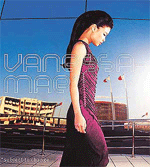 Vanessa Mae took the world by storm, bringing commercial sensuality to the often sterile world of classical music when she moved from the popular music scene with her break-through album, The Violin Player. Things began to shape up when she got an opportunity to perform with the London Mozart Players. Moving to a solo career, she finally released her debut album in 1994. The freshness in all her works immediately gained global attention and the rest is all history. She carries all the successful traits onto this new album, but has combined more contemporary pop influences with stronger songs. The prominent tracks here include the energetic opener Yantra, Picante, Night Flight, Clear Like Ice, Laughing Buddha and Love Is Only A Game.
Subject To Change is Vanessa's most ambitious work to date: 12 violin-driven choral pieces that inhabit the space between contemporary, classical and new age, with a wonderful choice of instruments too. Haunting but surprisingly accessible.
Album of the month
Destiny's Child - Survivor (Sony Music)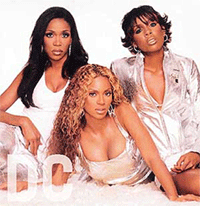 Destiny's Child has managed to acquire what many girl bands could only dream about. The trio makes up as one of the world's best-selling-ever female groups. After immensely well-received Writings On The Wall, Destiny's Child launched off their eagerly anticipated album Survivor. Lead by the lead singer Beyonce Knowles, the album represents a new dimension for the band. Kelly, Michelle and Beyonce possess impeccable harmonising talent and show their incredible effort throughout the album. There's a feel of everything from jazz to reggae and gospel to opera influences. The trio stamps its way through a set of sparely arranged showcases for the layered vocal weave, from the spiritedness of My Heart Still Beats to the soul-stirring The Story Of Beauty. Dance-floor anthems like the spicy Sexy Daddy and the old-school disco-funk of Bootylicious balance on a gospel medley and the trio's sensitive, soaring cover of Emotion (a disco hit by Samantha Sang, penned by Garry Gibb and Robin Gibb of the BeeGees- 1978).
There are two versions of Independent Women — the group's hit theme for the film adaptation of Charlie's Angels.
Noteworthy tracks include Nasty Boys and Fancy, which are both uptempo R&B with heavy grooves, but the prominent part manifest in the form of ballads. Destiny's Child is set in the right direction to discover themselves, and yes, in the music industry they will 'survive'.
— Saurabh & Gaurav


The Grrr…eat Music Zone Quiz
1. What is the latest album by Travis called?
2. Which well known keyboard player formed a band with ex-Santana drummer Michael Shrieve?
3. Before joining Staind which band were Aaron and Jon a part of?
4. Which was the last Supertramp album on which Roger Hodson appeared?
5. What was the debut album by Swing Out Sister called?
6. What Journey song is featured on the soundtrack of North Shore?
7. Which Randy Newman hit track was covered by Gene Pitney?
8. What famous Judas Priest song is this lyric from "Through a shattered city, watched by laser eyes, overhead the night squad glides the decaying paradise."
9. In which notable 1999 film does the smash-hit Pardon Me by Incubus appear?
10. What is Dr. Dre's real name?
Answers
1. The Invisible Man
2. Steve Winwood
3. JCAT
4. Famous Last Words
5. It's Better To Travel
6. Happy To Give
7. Just One Smile
8. Blood Red Skies
9. Little Nicky
10. Andre Young
Top 10 singles
1. Survivor Destiny's Child
2. Imitation Of Life REM (CU)
3. Lovin' Each Day Ronan Keating (FD)
4. Elevation U2 (CU)
5. Lady Marmalade Christina/Pink/Mya/ Kim (NM)
6. The Rock Show Blink 182 (NE)
7. Angel Shaggy (FD)
8. More Than That Bacstreet Boys (CU)
9. All For You Janet Jackson (FD)
10. Loaded Ricky Martin (NE)
Legend:
(CU)- Climbing Up (FD)-Falling Down (NM)- Non-Mover (NE)- New Entry