A bright future
Between the ravages of time I fight,
But all shall come by way by his might.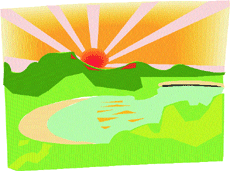 The past was dark and dark the present is,
No love for me, they say their heart is an abyss.
My dreams are all shattered locked in that case,
I sit here broken, lost in this maze.
These tears prevent me from speaking,
But the losses I've suffered are my own making.
Day and night I hear voices of unknown personages.
My peace of mind is lost in some old ages.
Sadness has conquered my heart,
From worldly joy it draws me apart.
— Gurneet Kaur
Aukland House, Shimla