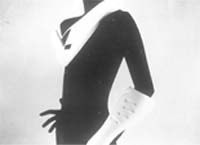 Computers that you can wear
David Cooper
Wearable computers have been the dream of most science fiction films and TV series for many a year. But not any longer, according to the Japanese company NEC, one of the world leaders in computers, communications and electron devices.
Birth of stars
Balraj Singh
To a casual observer, the night sky presents an unchanging look of star-studded hemispherical bowl. But careful observation of the milky way region on a clear night can reveal many patches with a relatively sparse population of stars. Presence of huge clouds of interstellar dust in these regions is responsible for this phenomenon.
SCIENCE QUIZ
J. P. GARG TESTS YOUR IQ