Sunday, August 26, 2001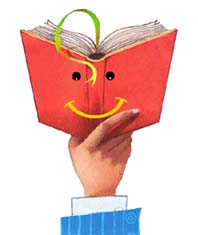 I MUSE TO AMUSE
by Rajnish Wattas
WHENEVER I get the blues, my usual 'pick-me-up' (if that's the word I want) is a P.G. Wodehouse rib-tickler. It helps me chuckle away the dark clouds and rediscover the rainbows. Thank you, Jeeves. There is a perception that humorous prose is not as significant as serious writing. Also, that stories which make one laugh cannot be as great as stories that make one cry. This is unfortunate and also untrue. Don't we read fiction to be amused and to be transported elsewhere —"into a cleaner, brighter world than we live in"?
Yeh hai London, yeh hai London, meri jaan!
by Baljit Singh
"EXCUSE me, what's all this fuss about?"Her smile was as warm as the colour of her hair. The 20-something redhead who accosted me with this question in the middle of Leicester Square, London's prime entertainment district, had 'Londoner' written all over her freckled face. She was alluding to the heavy police bandobast and a milling crowd in front of one of the several movie theatres in the Square. When I expressed my ignorance, she flashed another smile, pointed toward my heavy-duty camera and bag, and gushed: "Oh, I thought you were paparazzi!"