Tuesday, September 11, 2001, Chandigarh, India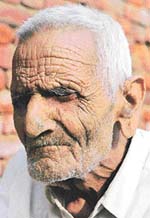 Take care to prevent ravages of ageing, have healthy life
Mohinder Singh
You can stop smoking. Avoid alcohol. But there's one toxin you can't escape: oxygen. With every breath you take, you gulp oxygen. Oxygen is mostly good. It combines with fats and carbohydrates to churn out the energy that gets us through the day.
---