Radiohead — Amnesiac (Virgin Music)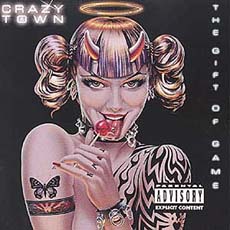 Radiohead's Kid A marked the band's definite departure from the guitar-rock virtuosity that characterised their debut album Pablo Honey and the second album The Bends. With garbled voices and abstract layers of rhythm, Radiohead moved far away from the music-form called 'rock'. But despite the almost complete absence of riffs, Radiohead still sounds as bright as day. The offbeat melodies and the dark emotions are still very much alive. Their fifth studio album, Amnesiac, has overshadowed its predecessor Kid A as ominously as no other album of the modern rock era. Enter Amnesiac, another adventuresome, aloof, non-rock label that's more an album of concepts than a concept album. The 43-minute album was recorded at the same time as last year's highly abstract Kid A. And its easy to see why these songs didn't make an entry as Kid B. Not that these are second-rated or half-woven, but these 11 tracks suggest an easier delivery which does not make any deliberate impression to break new ground. The lyrics are more decipherable and the guitars finally get their due respect. The dark musical landscape of the opening track Packt Like Sardines In A Crushed Tin Box lets you know that the band no longer wants to confuse its listeners and could well be an answer song to Kid A's Everything In Its Right Place. Those expecting a U2-like return to tuneful, well-laden guitar rock, will have their hopes drowned in a sea of colourful electronic experimentation and studio-enhanced fireworks. There are straightforward songs with a couple of wibbly noises added so they blend well as in Knives Out and It Might Be Wrong. Haunting are ballads like Pyramid Song and You and Whose Army? A Glam House combines ferocious paranoia with Humphrey Lyttelton's jazzy trumpet, while Dollars and Cents renders its garbled fury as subterranean jazz. Thom's treated voice struggles against hard, ragged-edged beats on Pull Pulk Revolving Doors. "There are sliding doors and there are secret doors", he points out. "There are doors that lock and doors that don't/ there are doors that let you in and out never open, but are trapdoors…" As one of the few tracks with a solid guitar presence, I Might Be Wrong is Radiohead's meatiest song in their digital-analog excursions. Beautiful, mysterious and unique, Amnesiac is no Kid A.
Crazy Town — The Gift Of The Game (Sony Music) **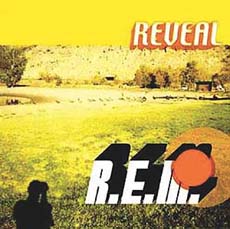 Don't mistake Crazy Town for just another rock and hip-hop guitar band. The boys are already being compared with the likes of Limp Bizkit and Cool Chamber. Their album The Gift Of Game was first released in 1999, and is enjoying a second coming on the strength of top five rocker Butterfly. The album throws a blazing Molotov cocktail of riffs and rap right into your living room. The seven-man band is built around the nucleus of Shifty Shellshock and Epic Mazur. Well, The Gift Of Game is one album you will be listening to for quite a while. The roof-raising dialogues, belligerent tricks and screechy guitar-works follow in the multi-platinum tradition of monster-like Kid Rock. In addition, band members Faydoe, Rust, Trouble, Bradley and DJ AM add agility and mix multiple influences into their music. Black Cloud (featuring singer Jay Gordon from Orgy) is a tough binding of nineties rap, electro-pop and grinding rock. The song Toxic raps and rails with all kinds of grit and nastiness, like a virus all set to destroy. The Red Hot Chili Peppers is the most hip track around.
REM — Reveal (Tips/ Warner) ***
REM has managed to impress each new generation and still retain its passion. As the band's 12th studio album, Reveal shows that all the defining REM characteristics are still in place. Twenty years after Radio Free Europe, the band is still as jiggy as ever. The latest offering Reveal has few ballads and catchy moments from some of their earlier works like Automatic For The People. But for the most part, it continues along the path taken by their 1994 album Monster, and their 1996 album New Adventures In Hi-Fi and later Up. The effortless grasp of melody, the vertiginous emotion, the comforting appreciation of beauty brings out surprises at every turn. The opener The Lifting is an up-tempo affair that strides forward, a prequel to Up's Daysleeper. On Beat A Drum, he sings about knocking his head against the sky, and there are references to dragon flies, the storms and sea horses. Summer Turns To High, a lullaby of a pop song, conjures up good spirits. All The Way To Reno (You're Gonna Be A Star), a pure sun-drenched track, is by far the catchiest on the album. Leaving an everlasting impression is the spirit of Brian Wilson, whose genius echoes on Beachball. The most outstanding track here remains the sugar-coated Imitation Of Life, a perfectly designed light- hearted pop track that tastes even sweeter than Out Of Time's Shiny Happy People. Stipe's lyrical intrigue continues on Chorus and The Ring with words like "It's the poison than in, measure brings, illuminating vision, it's the knowing with the wink that we expect in southern women." Each man, they say, has his moment of greatness: this is Michael Stipe's.
Bridget Jone's Diary - Motion Picture Soundtrack
(Universal) *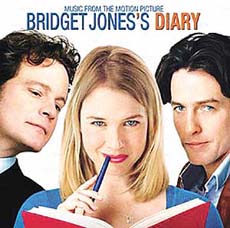 The soundtrack to the recent Helen Fielding novel adaptation is as dishevelled and entertaining as its central character. This engaging story on the big screen (with Renee Zellweger as Bridget) is accompanied by a ladies-only soundtrack — the exception being the increasingly otiose Robbie Williams, who does a take on Frank Sinatra's Have You Met Miss Jones? The rest of the compilation focuses on some of today's most commanding female singers, including Grammy winner Shelby Lynne with the brand new Killin' Kind and the previously released Dreamsome.
— Saurabh & Gaurav


The Grrr…eat Music Zone Quiz
1.Which famous teenage singer died in a plane crash last week?
2.Bassist Jim Rodford and drummer Bob Henrit were both members of what band before joining The Kinks?
3.Who was the notable female vocalist who sung I Talk To The Wind as a pre-King Crimson?
4.What song did LL Cool J write for Run DMC?
5.Flea of Red Hot Chili Peppers did the voice of the character Donnie for which Nickelodeon cartoon?
6.Who played the lead guitar on Roy Orbison's smash hit album Black & White Night?
7.Which band was Joshua Todd in before she joined Buckcherry?
8.What was the debut album by Shaquille O'Neal called?
9.Which Moby album does the hit song Porcelain come from?
10.What major motion picture does the soul diva Erykah Badu appear in?
Answers
1. Aaliyah
2. Argent
3. Judy Dyble
4. Can You Rock It
5. The Wild Thorn berrys
6. James Burton
7. Slamhound
8. Shaq Diesel
9. Songs, 1993-1998
10. Cider House Rules


Top 10 singles
1. Pop N'Sync
2. Bootylicious Destiny's Child (CU)
3. Elevation U2 (FD)
4. Sing Travis (CU)
5. More Than That Backstreet Boys (NM)
6. Fly Away From Here Aerosmith (NE)
7. Loaded Ricky Martin (FD)
8. Eternity Robbie Williams (CU)
9. One Night The Corrs (NM)
10. Ain't It Funny Jennifer Lopez (NE)
(CU) Climbing up (FD) Falling down (NM) Non-mover (NE) New entry