Of course, the heart of the band is still the vocal dominance of Dolores, whose powerful yet soft voice gives each track that extra edge. The opener Never Grow Old has a simple country/rock guitar loop with silky slide guitar work. Guitarist Noel Hogan is in fine form as he slashes and burns his way through This Is The Day. On Time Is Ticking Away, there are rock/reggae beats combined with the political pining of Riordan, that talks about issues like global warming and nuclear threats. Songs like The Concept and Dying Inside take you to the other level of sound. Analyse picks up the pace a bit, with Riordan's trilling vocal stamp. The title track Wake Up & Smell The Coffee continues in the same old fashion and finally mellows down, leading to the soulful, whimsical ballad Chocolate Brown. The stand-out track remains This Is The Day, that harkens back to the rock rage of Zombie. Muting the luster and hard sounds, Wake Up… turns up the warmer sounds that defined this band in the first place. "Incredible Irish coffee" did someone say?
Kylie Minogue — Fever
(Virgin Records) **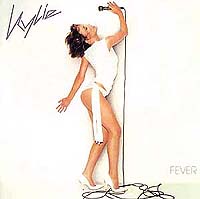 Kylie's Fever has picked up from where she left with her last album Light Years. After her previous dalliance with pop, indie, dance and rock, Fever is essentially a spangly disco album. The well-crafted dance/disco pop songs in Light Years like Your Disco Needs You or Disco Down reappear in Fever in classic Kylie fashion. More, More, More says her oozing sensuous vocals over funky beats, giving the album an upbeat start. Can't Get You Out Of My Heart has a 1980s' feel to it. Kylie has managed to break this track into the charts, something its writer Cathy Dennis never achieved with the original in the mid '90s. Tracks steering clear of raunch, like the title track Fever and Love At First Sight use tempting lyrics and infectious beats. The best thing about the album is that it is consistent: From start to finish, the format varies very slightly. The thick bass line and trances of '70s' funk/disco combined with modern techno beats makes Fever possibly her best work.
Rammstein — Mutter
(Universal) * * *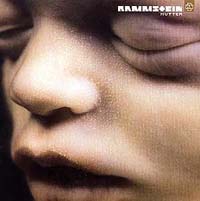 Formed in 1993, this band has mixed industrial techno and omibassy vocals with ferocious guitar riffs. Their name (an added 'm') comes from the location of a German tragedy where 80 people were killed as the result of a crash during an American Air Force flight show. 'Ram Stein' means a battering ram made of stone. The band has released their third studio album, which is a sonic-barn burner and will appeal to the staunch industrial/goth listeners as much as it will to techno freaks and headbangers. A sequel to their inexplicable commercial breakthrough Sehnsucht, the album maintains the high-decibel angst Rammstein is known for. Songs like Sonne and Zwitter boast powerful choruses that you'll hum later (even if you don't understand them, as every lyric in Mutter is in German). Never could the German language be more brooding than when vocalist Till Lindermann delivers his vocals. The string section that envelopes Mein Herz Brennt is at once soothing and creepy, like the incidental music score of some long-forgotten horror flick, while a kindergarten chorus adds a touch of black humour to Spieluhr. Mutter has two core strengths. The first is its raw and violent energy and second is its unpredictability, which makes the listener glued to the music system. Guitarists Richard Kruspe- Bernstein and Paul Lenders demonstrate an increased understanding of post- Rob Zombie's catchy riffs. What makes this album a winner is the powerful songs like Ich Will, Links 2,3,4 and Fruer Frei!, with heavy power chords in the foreground and amazing keyboard-works by Flake Lorenz in the background.
Impressive stuff, even without a German-English dictionary.
Desert Groove — Various Artists
(Sony Music) * * *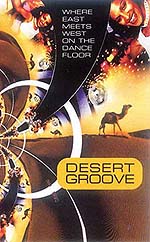 Desert Groove is a dazzling blend of East-meets-West instrumentation and sensibilities; male/female vocals and chants, tablas and other indigenous world percussion, didgeridoo, nature sounds and various moods that are intricately melded into a provocative cultural statement. The use of multi-tracking adds new dimensions and textures on Return Of The Shankar by Krome Assasins and Mama by Soul El Atlas. Even more into the technological frontier is Afro Felt by Leftfield, where the composer generates a wholly electronic landscape of keyboard sounds and sampled voices. Sting's dynamic vocal chords, merged with an Arabian chorus gives the complex textures of Desert Rose a rhythmic lift. The headliners here include Didi by Khaled, Alabina (Mike Peta Edit) by Alabina, Yeke Yeke by Mory Kante and Yalla performed by Andy. Each dance-floor filler here represents not a plundering of foreign ideas but a regeneration of culture, an extension of its identity rather than a static sampling.
Album of the month
Backstreet Boys — Greatest Hits: Chapter One
(HMV)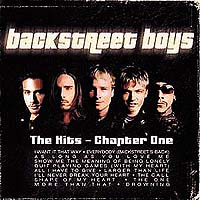 The Backstreet Boys were by far the best and the first of the teen boy bands of the late '90s/early 2000s, even if 'N Sync eventually took the title of "the biggest boy band". Before the 'N Sync, O-Town or Westlife, the Backstreet Boys ruled every single pop chart on earth. By sticking rigidly to long-term writer/producer Max Martin's unbeatable formula of emotive ballads and slamming choruses, they've sold over 65 million albums and stayed at the top longer than the trendsetters Take That or Spice Girls. So what better way to celebrate their excellent track record (having received an RIAA Diamond Award for their first two album releases; a status that less than 70 albums in history have achieved and earning 8x Platinum certification in 2000) than to release a greatest hits package loaded with pop anthems. The Hits: Chapter One is a one-stop shopping for the band's three American Albums — their 1997 self-titled debut, 1999's Millennium and 2000's Black & Blue. Their sweeping mid-tempo ballads were obviously their trademark and there are plenty of those — As Long As You Love Me, Show Me The Meaning Of Being Lonely, Quit Playing Games (With My Heart) and I Want It That Way. The Call has a deliciously frenzied urgency and a strong danceable beat. Everybody (Backstreet's Back) and Larger Than Life are infectious pop tracks. The collection also features an all-new song Drowning, sure to take its place on the long list of Backstreet Boys' hits.
A well-crafted album with some of the best mainstream pop moments of its time — reason enough for every pop lover to have this as a part of their music library.
— Saurabh & Gaurav