The spring of dance, music
Tribune News Service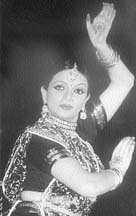 Prachee Shah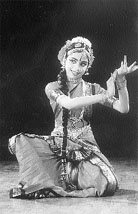 Payal Ramchandani



Sugandha Mishra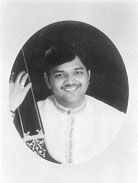 Sanjeev Abhayankar
After a long winter stupor, music lovers of Chandigarh have begun to hear tidings of the coming events in the world of music and dance, tidings of some cheer after a long and dreary spell.
Every year, the doors of the mansion of the muse open with the All-India Bhaskar Rao Nritya and Sangeet Sammelan, marking the culmination of the year-long cultural activity of the Pracheen Kala Kendra.
For days, melodies keep ringing in the atmosphere, lingering much longer in the hearts of the listeners.
One cannot hope for a better ambience for the creation and listening of music than found in these concerts over which the spirit of the great savant of music seems to preside.
Musicians from across the country come to pay homage to the man who made music what it is today — a sign of culture and refinement.
An atmosphere of piety and reverence pervades these concerts. One cannot account for it, but there is something in the Bhaskar Rao Nritya and Sangeet Sammelan and the atmosphere of devotion and righteousness it is able to provide which induces artistes to give their best. No wonder then if on occasions some musicians of the top bracket have actually expressed the desire to perform in the institution's functions. For, nothing delights an artiste more than performing in congenial surroundings and before a responsive and appreciative set of discriminating listeners.
No monetary recompense equals this unique satisfaction. Has not William Shakespeare said, "To be acknowledged is to be overpaid?"
The most memorable recitals in City Beautiful were all held under the auspices of the Pracheen Kala Kendra which included recitals by stalwarts like Pt Bhimsen Joshi, Pt Jasraj, Begum Parveen Sultana, Kishori Amonkar, Sulochana Brahaspati to name a few.
This year, the stage is all set for young upcoming artistes who will display their talent and share the limelight along with veterans. The opening day's programme on March 21 will feature the Kuchipudi dance recital by Payal Ramchandani. A disciple of Padma Bhushan Raja-Radha Reddy, Payal is all set to go far with her dedication, patience and thirst for the dance form.
She will be followed on stage by Pt Rajan and Sajan Misra who are only too well known for making the listeners spellbound by the rendition of familiar raagas and compositions.
On March 22, Kaushalya Reddy, known for her innovation and "intelligent interpretation of tradition" will mesmerise the audience by her sterling performance of Kuchipudi dance.
National award winner for his song rendition in the movie "Godmother", Sanjeev Abhyankar in his maiden visit to Chandigarh, with the quality of his heart, nuanced voice, and unwavering tunefulness will hatch too sweet a conspiracy to be resisted.
On March 23, another vocal recital by Sugandha Mishra, a younger generation artiste, is aimed at providing a forum to the new performer. Young Kathak dancer Prachee Shah is a visually-arresting performer. Her dazzling presence, articulated posture and dramatic freezes make her a promising dancer. A familiar face on television, apart from a brilliant dancer, her claim to fame are serials like "Kyunki Saas Bhi Kabhi Bahu Thi", "Kundali", "Koshish Ek Asha" and "Kahin Diya Jale Kahin Jiya".
Two young musicians — Madhusudan and Gopal Barman — players of tabla and sreekhol, respectively, are all set to enthral the audience with their jugalbandi on the same day.
For Grammy Award winner Pt Vishwa Mohan Bhatt it can well be said that "he keeps the tradition of the Bhatt lineage going" possessing the melody of the traditional veena, coupled with vibrant strumming and resonance, Mohan Veena, the masterpiece he created, is truly a dream instrument for a concert. No wonder his unique genius earned him the title of Guitar Man from well-known American music critic Errol Nazreth. He is set to reverberate through the air the mellow sound and resonance of Mohan Veena on the concluding day on March 24.
The penultimate item will be the dance of renowned dancer Sonal Mansingh. A veteran in the field, who has performed in more than 80 countries, this concert will be yet another feather in her cap.
The sammelan will be inaugurated on March 21 by Mr Ashok Kumar, Transport Minister, Haryana, while Mrs Lalit Joshi, Mayor, Chandigarh, will be the guest of honour.
On March 22, the programme will be presided over by Padma Vibhushan sarod maestro Ustad Amjad Ali Khan, Mr Pawan Kumar Bansal, Member of Parliament, will preside over on March 23 and Mr Ashwini Luthra, Commissioner of Income Tax will be the guest of honour.
The concluding function will be presided over by the Governor of Haryana, Babu Parmanand.