This producer-director-lyricist-script writer recounts how he borrowed Rs 25 from his wife for his journey from Amritsar to Calcutta (now Kolkata), hoping to meet his favourite director, Debaki Bose, and find work with him.
His period of struggle in which he received tremendous support from Prithviraj Kapoor and Kundan Lal Saigal who were then working for New Theatres is described with much exuberance and even glee which all combine to highlight his determination to make a mark in films. But it was his hobby, painting, which gave him entry into the film world. His first job in a film studio was that of a backdrop screen painter and a poster painter.
From here his journey to the top rung of film makers is narrated in a series of incidents which illustrate the ups and downs of the film world and his own progress in a profession which recognises only success, even if achieved by mediocrity, and gives no quarter to failure even if suffered by a genius.
He recounts how he once gave a hard slap to his third assistant who had messed up a scene during an outdoor shooting. This young man, Ranbir Raj, later became a legend in Indian cinema as Raj Kapoor. As a director, he earned a name as a promoter of new talent. His gifts to the Hindi cinema include Raj Kapoor, Madhubala, Geeta Bali, Mala Sinha, Bharat Bhushan and Tanuja. The films that bear his stamp in one way or the other are Devdas (with K.L. Saigal) Vidyapati, Chitralekha (two versions), Neel Kamal, Suhag Rat, Jogan, Baware Nain, Hamari Yad Aayegi and several others. Besides, music directors Roshan and Bullo C. Rani owe much to the encouragement they received from Kidar Sharma.
This unconventional and to a great extent iconoclastic film personality died on April 29, 1999, almost unsung by the industry to which he had given so much.
The edited manuscript of this book which includes events up to the 60s of the last century was approved by him before his death.
World Fights Terrorism
by R.N. Sharma; Shubhi Publications, Delhi. Pages 319. Rs 850.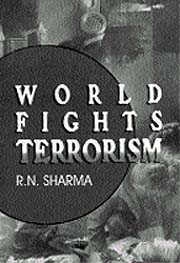 Terrorism was acknowledged as a global problem after September 11, 2001, when the symbols of the USA's economic and military might came under attack.Known as "Black Tuesday", the day is regarded as the starting point of a united international action against terrorism, with Osama bin Laden, the prime promoter of terrorism, as the prime target.
This book is a record of world reaction to September 11, and a catalogue of events, attitudes and actions of different world powers in relation to the US crusade against Osama and Al-Qaida, his terror outfit.
The blurb describes the author as a person who is always keen to take up any important problem and present it in book form. Such a person could not have left alone a problem as big as global terrorism. But if you open the book hoping to get some inside information about the terror outfits or some untold details of the position of different world powers, you are in for a disappointment. It contains hardly anything beyond published reports and the known stand of different world powers.
That the book is primarily a cut-and-paste job done rather inexpertly, is clear from expressions such as ".... if the Alliance succeed in wresting Mazar-i-Sharif in the next few days"; or "Pakistan's mainstream political parties today came out in support of President Pervez Musharraf..."; or "When Colin Powel, the US Secretary of State, visits New Delhi next week..."; or... The Washington Post reported Wednesday"; or "A high-level Pakistani team flew back to Islamabad on Tuesday"; or "He was however, awaiting details of the order which could become available later today or tomorrow"; or "Last week Washington released a list of 26 banned terrorist organisations"; and "Indian Foreign Minister Jaswant Singh, during his trip to the US, is also expected to push India's case". These are only a few of the numerous examples.
The book tries to give a profile of various terrorist organisations operating in India but says precious little about Indo-Pakistan relations enmeshed in the web of terrorism, apart from quoting some commentators and columnists.
Mastermind India 3
edited and compiled by Siddhartha Basu; Penguin Books India, New Delhi. Pages 507. Rs 195.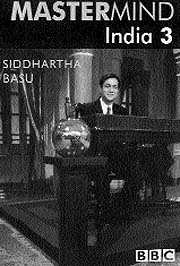 If you are a quiz buff then here is a treasure trove of questions and answers that gives all the whos, whats, whys, whens, and whereas that any quiz master can hope to ask. Here is an enormous list of 3,560 questions and their answers from the third series of Mastermind India, a programme telecast by BBC Worldwide in 2000, which has been keeping thousands of viewers glued to their TV sets because of its wide sweep.
Siddhartha Basu who has complied this list needs no introduction. When Amitabh Bachchan in "Kaun Banega Crorepati" asked "Computerji" whether the contestant in the "hot seat" had given the right answer, the information was in fact supplied by Siddhartha Basu and his team of gifted researchers. Over the past 15 years he has presented and produced a number of quiz shows including three series of Mastermind India.
The contents of this book have been categorised in 84 sections of general knowledge, besides a number of special areas that cover politics, economics, history, mythology, literature, cinema, sports and so on, which can enable the reader to pit his wits against any quiz champion.