AUDIOSCAN
Begum Akhtar — remembering a legend
ASC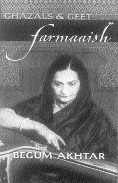 FARMAAISH (Sony): Padma Bhushan Begum Akhtar was nearly synonymous with ghazal singing. She remains the yardstick by which today's singers are measured.
The appeal of her emotive rendering was accentuated by the fact that she usually composed most of her ghazals in ragas and each of them had a distinctive classical flavour. Her choice of poets was also faultless.
Almost all her ghazals and geets are immortal. What makes this album remarkable is that it is a live recording of a concert held on January 16, 1957, at the residence of Khatau Valabhdas. It contains some ghazals and geets never published before. That should be a great bonus for her millions of fans.
Old mono recordings make one realise how much the advent of stereo has meant for projecting the real talent of an artiste. Being so old, the recordings are patchy at times but Begum Akhtar is a sheer delight. How one wishes her magic could have been preserved even better!
BADHAI HO BADHAI (University): The Satish Kaushik film describes itself as "a bouquet of melodies, full of mithaas and mohabbat". The same can be said about its music rendered by Anu Malik as well.
The leitmotif of the album is the song Teri zindagi mein pyaar hai to sab kuchh hai … because it has been repeated thrice in different versions. First, it is rendered by Alka Yagnik, KK and chorus, then comes the second version by Alka Yagnik and chorus, to be followed by KK and chorus. It is a sweet number no doubt but three versions!
The title song has been sung by Udit Narayan in his typical fun and frolic style.
The rest of the cassette is a mixed bag of traditional and experimental. In the first category are numbers like Thehro zara … (Alka Yagnik, Sonu Nigam), Dil bata mere dil bata … (Sonu Nigam and chorus) and Raag banke pyaar chhaye … (Alka Yagnik, Shaan and chorus).
New singers tread their own paths in the other category. It is the freshness of their voices that make the songs worthwhile. One is Jogan jogan … by Preeti-Pinky, Kunal and chorus, and the other Dil vich vich rukda dil vich vich chalda … (Anuradha Sriram, Sonu Nigam and chorus).
At least this song shows that Javed Akhtar has gone totally professional.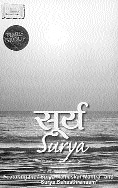 SURYA (Times Music): The Times group has specialised in spiritual albums. The latest album is dedicated to Surya, the sun, the absolute form of Brahma, the beautiful Lord of the universe and the preceptor of gods.
The album begins with an invocation to this source of spiritual illumination and the universal giver of light and energy. Then follow a commentary in the voice of Harish Bhimani and Gayatri Mantra, which invokes the divine power of the Surya.
The album also features the Surya Namaskar Mantra and Surya Sahasthranaam.
The album conceived, researched and produced by Meena and Chetan has been sung by Ratan Mohan Sharma, who is also the music composer.