A mother is a mother, neither good nor bad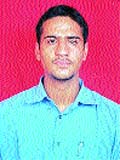 A wife is a person who binds the four walls of a house to make it a home. She is an ardhangini, which just does not only mean half of the husband's body but a soul mate. She shares his responsibilities, despair and happiness. A working wife not only adds to the income but also shoulders the responsibility with the husband to provide the family a better life. She relieves the psychological tensions of her husband.
Doesn't sharing of responsibilities, reducing tensions and adding to the health of the husband provide enough evidence to prove that working women are better wives.
The word "mother" evokes some images in our mind. The image of a lady looking desperately into the eyes of an infant searching for the infant's future, a woman who sleeps on the wet bedsheet to let the child sleep on the dry and the image of a mother who is always ready to bear the sufferings of her child.
Is there anything a working mother can't do for her child as compared to a housewife who is a mother? A working mother might not be with her child for 24 hours to watch her baby grow and listen to his gurgling but she provides the child with all possible material requirements for the child's future, something which is really very difficult for single-hand earning middle class families.
I don't want to say that working women are better mothers. They may be better wives but there is nothing like a better mother. A mother is a mother and that's all, there is no better or bad mama.
Avesh Udhai Pal, Mohali
Both your attitude and intelligence decide how good you are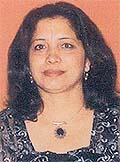 A woman who is a good mother or wife will continue to be so whether she is working or stays at home. India is a country where women predominantly stay at home than work outside. In India, we take pride in quoting examples where children are devoted to their parents and look after them through sickness, old age until death. India prides itself in a very low percentage of broken marriages or divorces. By and large, the credit for this feat goes to the mother/wife or homemaker who works towards generating harmony in the house.
There are numerous instances where stay-at-home mothers have children who are ill-mannered, boorish and impudent. Staying home does not necessarily make you a better mother or wife. A woman who stays home is taken for granted and her 'work' is considered incidental, leading to frustration, boredom and discontent. With this disposition surely it is impossible for her to give her best to children and husband.
In today's changing society, a working woman is not only a need but also necessary for mental stimulation. An organised working woman can balance her time between work and home intelligently. She can allot quality time for the children and husband from her busy schedule. She is considered savvy and earns the respect of her family and friends. Her kids and husband learn to share the responsibility of the house making them better people, thus proving to be a better mother/wife.
On the contrary, a disorganised working woman can make a mess of her time management and blame it all on work. She may be a financial asset to the family but fails as a mother or wife.
Ultimately, it is your temperament, attitude and intelligence that makes you a better mother/wife rather than the fact that you are working or staying at home.
Poonam Kirpal, Jaipur
Why should one run after false self-identity?
A woman's life can not be self-centred. In fact, she is the axle of the domestic wheel. From trivial quotidian tasks like cooking to the highest emotions like love, a woman's presence is quintessential. Most of the modern and pro-women's liberalisation activists would promptly answer the question in the affirmative. But I urge them to have a broader view of the situation. I am quite sure that most of the men especially the typical Indian males would prefer housewives as would their families. Face it, how many males would not like a dressed-up wife waiting with mouth-watering food in the evening, to a tidied and well-maintained house? Or how many would like to be made conscious of their wife's superiority or independence? In fact, even most working married women knew the crass truth, that they have to pay a heavy price for their job and independence.
As far as working mothers are concerned, I believe, the children do suffer. Except in a few professions like teaching where women get quality time to spend with their children, children especially in their crucial formative years suffer from lack of attention and care which is vital for sustaining them throughout their lives. Unless, the woman is a good time manager and mature, her hectic working hours can have a drastic effect on her child's life.
A woman's life is not centred around herself (neither is a man's but the expectations from a woman are higher). Being financially independent is extremely important nowadays. But one should stop running after false self identity and pseudo-modernity. Human identity does not exist without a society and modernity lies in the heart as a true blend of traditionality and change. A careful balance can work wonders.
Aditi Gupta, Panchkula
All women need to develop their creative instinct

A working woman knows 'time management' and makes it a way of her life. This proves to be a blessing in disguise for the whole family. She compensates for her six to eight hours of working outside amazingly. She plans her kitchen, menu, wardrobe, laundry, and shopping etc. seven days in advance. Her house presents a tidy picture, no chaos in the kitchen or wardrobe, everything at its proper place, as she can't afford to do without this organisation.
These days children's requirements are touching new heights, by supplementing the family income; the workingwoman brings succor to the family. The husband is happy as his burden is reduced. It is pertinent to point out that a working woman understands the worth of hard-earned money, she spends it judiciously. A workingwoman being less demanding and less nagging is the best wife. She understands the outside world in a better way.
Children of working women are doubly lucky. It is not because of her financial independence only but she is more dynamic. In our society, the mother is generally taken for granted, treated as an important entity when it comes to decision-making. Children throw tantrums unnecessarily and fool their mothers without an iota of doubt. Working women have reversed this trend. She is a better counsellor for them and has an active role to play in decisions about their career.
It is often said that children of working women are neglected and get spoiled, but my personal experience is that they are more confident and better fighters in life. Giving them a few hours of independence at home brings in them a sense of responsibility. As the working woman understands the world better, her family lives better, eats better, wears better, enjoys better, works better and learns better. All non-working women (submitting to their routine of cooking and serving only), should develop their creative instinct and strive for excellence in their chosen field.
Veena Verma, Naya Nangal
It is what you teach children to do for themselves that matters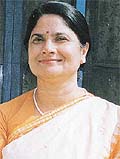 Efficiency, the power to adapt to any circumstance, a high self-esteem, all these qualities symbolise the working woman. Paeans are sung in the praise of the woman who is content to remain at home, but at what cost?
The years spent in studying go in vain, often there is a tussle to meet the budget and a general sense of ennui and worthlessness grip her after her children are old enough to look after themselves. Husbands and even children have more respect for a lady who is working; moreover, the very fact that she does not have to ask her husband for money in order to meet her basic necessities earns her respect and raises her self-esteem.
The definition of the complete woman has changed with the times. A woman will only be considered complete when she is not only a good homemaker but also has a fulfilling career and along with it, is a good mother and wife.
There is a misplaced notion that women who stay at home look after their homes and children better. I feel that it is not true. A person can laze away the day in doing the same chores and household work that a working woman completes in an hour. Knowing and facing the problems she encounters in the workplace, she is better equipped to understand the tensions her husband has to face in his job and can deal with him in a better way, giving the right advice. meeting all kinds of people widens her horizon. The children of a working mother learn to shoulder responsibility from the very beginning. They also appreciate the fact that their mother works so hard to provide better for them. One of the greatest assets of the working woman is the tremendous confidence she exudes and instills in those around her. Another argument that goes against the working woman is that she does not have enough time for her family. Let's remember that it's quality time spent that matters. As a writer has said- "It is not what you do for your children but what you have taught them to do for themselves that will make them successful human beings."
Padma Jha, Solan
She doesn't have to leave family behind!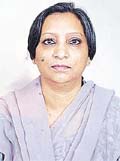 "Women thy name is frailty" wrote William Shakespeare. However, the great poet recognised the potential of women and depicted them as the embodiments of a perfect fusion of heart and mind, intellect and emotion. His Rosalind and Viola are capable of solving any problem. Today's woman has multiple responsibilities to bear. On the one hand, a working woman seeks fulfillment of her dreams, aspirations and ambitions, while on the other hand she wants to perform her duties as a wife and a mother successfully. She can surely be a better mother and a better wife as compared to her counterpart. This does not imply that a non-working woman is not a good wife and a good mother. A working wife may not be at the beck and call of her husband, but she can be a good companion and share his financial burden to provide a more comfortable life to her family.
Since a working woman is more educated and aware of the world around her, she can guide her children. As an independent and confident individual, she can inculcate these very same qualities in them. The oft-repeated argument against a working woman is that she has no time for her family. She may not have the quantity of time to give but she can always devote quality time. That is unlike the non-working woman, who, at times, feels harassed while tending to the needs of others. The woman of the cyber-age has marched forward in almost every field of life, she can surely take care of both the worlds—home and work.
Endowed with a keen perception and fine sensibility, she can contribute to the welfare of society. In her journey to emancipation she does not have to leave her family behind because a successful working woman can also be a devoted wife and mother.
Veena Singh, Chandigarh
Their husbands become better social beings!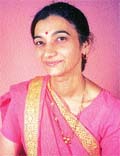 Apparently the question, "Do working women make better wives and mothers?" is addressed to the husbands of working women. Despite this traditional leaning in favour of males, I, as a full-time medical professional, still love to respond to the poser in my own right as a working woman especially in relation to 'our' children.
Admittedly, it is true that a working woman is expected to manage both inside and outside the home. The very paucity of time inevitably compels her to learn the art of 'time-management' : the maximum 'output' with minimum 'input'! This instantly instills the spirit of unique discipline in children (and also in her husband), which, in turn, inculcates 'self-dependence,' leading to 'independence'. But how does it happen? A willing acceptance of discipline by members of the family around her lies in her own 'example' rather than delivering any number of 'precepts' on its inherent value. Such a value is fructified in the natural orientation of children guiding them to gain 'economic independence.'
Once this value is ingrained, the rest of the things fall in their respective places, as if instinctively : desire in the children to receive the best of education; legitimate deferment of their early marriage, unconsciously learning the functional utility of small family norm, and emergence of a cooperative environment at home. Working women, thus, in my view, make themselves as 'better mothers'. They tend to make their husbands 'better social beings' too!
If we put aside the homely truth for a while that 'self praise is no recommendation', one may discreetly add that working women also make 'better wives' because they are able to better appreciate the pulls and pressures of the outside working world of their husbands.
Pragya Kumar, Chandigarh
Children grow in a more healthy manner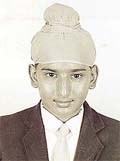 Surely working women make better wives and mothers. Looking after the house is every woman's basic responsibility. But this is better undertaken if the woman is working. By working, we mean those women who are well educated and are capable of earning money to stand on their own feet and be independent.
When women go out for work, they realise the hardships faced by their husbands and thus try their level best to relieve them from those tensions. In this manner they are their companions and share their joys and sorrows to the best of their abilities. Thus they become a supportive force on way to success and thereby making very good wives
How do they make better mothers?
When women start working outside they enter the modern world. All the superstitions and fake religious believes are washed away from their minds, thus helping their children to grow in a more healthy manner. As children are more attached to their mother, they are inspired by her. Though often there are complaints that the children of working mothers are often neglected. But this is not true. Neglect of children depends upon the attitude of the woman. If she has a positive approach towards life then she'll be able to take out time for her children in spite of her hectic schedule. But if she is a pessimist then the neglect of the children is obviously due to her own attitude. Yes, there is no doubt that working women make better mothers and wives. My grandfather, a doctor, preferred working women as daughters-in-law as compared to a hefty dowry.
Simar Rajan Singh, Patiala
A companion to a husband sans a halo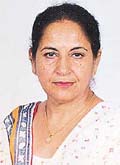 A good wife/mother is the woman who is affectionate, understanding, caring, sensible, sensitive, sincere, efficient and well organised. Out of working and non-working to say decisively that one is better than the other is unfair, because any woman whether working or non-working can have the qualities, which make her a good wife/mother. However, in certain respects, a working woman has an edge over her non-working counterpart because of her education, job and a life more exposed and challenging.
What generally goes against a working woman is the time constraint. True, she does not have time to waste. Very few working women would have time for kitty parties, gossip or card sessions. Whatever time she has is the premium with her. Being a good manager, she likes to put her time to the maximum advantage sensibly. Since she understands the value of time, she uses instead of killing time. Perhaps, that is the reason that the children of most working mothers are smart, confident, communicative, self-dependent and good in studies.
At the time of some economic or emotional crisis in the family, she is not a helpless victim of circumstances but like a pillar of strength, she takes on most of the pressures and saves the family from collapse. Even in normal circumstances, double income adds to the happiness and the comfort of the entire family. Since a working woman performs a dual responsibility, she needs the co-operation of her husband the most. For a non-egoist, cooperative, friendly husband, a working woman is a real asset. True, she is not the one, who takes things lying down. She assesses and asserts. To a husband who does not wear a halo of divinity around his head, she is a real companion and a friend in need. She is definitely emotionally more mature, confident and aware.
Lalita Jagmohan Singh, Chandigarh