Although one assumes Artemis is technically the main character because the series is named after him, but it could arguably also be Captain Holly Short, as the story focuses as much on her as it does on young Artemis. The wide range of characters includes Butler, Artemis' bodyguard, and Commander Root, Captain Short's superior, also called Beetroot, because of the colour of his face when he is angry, which is very, very often. Then there is Cudgeon — a power-hungry elf who wants to gain power in the fairy office by hook or crook, Foaly — a centaur and also the person who is responsibly for the high Elvin technology, Juliet — Butler's teenage sister, and Angeline — Artemis's mother, who lost her mind when her husband's ship was shot down in the ocean.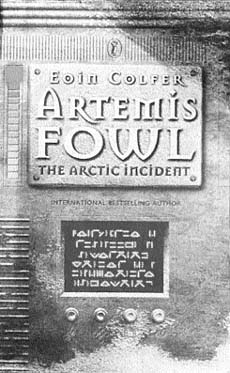 The second Artemis Fowl book, The Arctic Incident, begins with Artemis discovering that his father is alive and is being held for ransom by the Russian mafia. Meanwhile, Captain Holly Short discovers that a human has been trading with the goblins, enabling the dumb goblins to upgrade their weapons and stage a revolt against the fairies. Could the human be Fowl? But Artemis has his own problems to deal with. Perhaps this time a brilliant plan won't be enough. Perhaps this time Artemis needs help…a book Artemis Fowl fans must read.
So the main question is, how do the Artemis Fowl books rate when compared to others like Lord of the Rings and the Harry Potter series? Fowl does lack those stretched, and sometimes boring portions, that one comes across in the Lord of the Rings, but there's something in Harry Potter that Artemis Fowl does not have, or has in a smaller amount. While J.K. Rowling sets her novels in an atmosphere of medieval magic (witches, goblins, trolls, dragons), the Artemis Fowl novels, which also deal with fairy creatures, are located in a futuristic setting. Fowl is closer to science fiction than to Lord of the Rings. Also, the fairies don't have too much magic, just healing, mesmerising, and a couple of other tricks. But as for excitement, Eoin Colfer provides plenty, and some readers may find it tough to put his books down. However, as I said before, it is purely a matter of opinion. So why don't you try it out for yourself?