Jammin' — Various Artists (Channel V) ***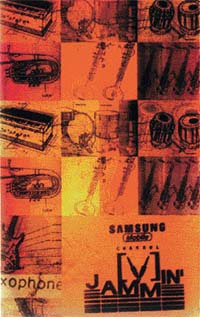 Pick some of the biggest pop artists and musicians in India, shake them in pairs, and what do you get? A splendid new concept album! Channel V's Jammin' features twenty of the finest artists, jamming up to produce ten great numbers. An absolutely new concept in the world of music, Channel V handpicked some of the finest musical acts in the industry, facilitated them to get together and create their own music which is entirely innovative and original. The compilation kicks off with the Euphoria and Mehnaz collaboration on the peppy acoustic track Hum. Taufiq Qureshi teams up with Alms For Shanti on the highly experimental Super Bol, showcasing a fine example of vocal percussion. Strings and Sagarika prove that music knows no boundaries, doing soft-edged Pal. However the headliner of the compilation comes in the form of Rhythm & Blues, an incredible effort by the Delhi-based rock band Paikrama and Usha Uthup. This is musical-innovation at its best.
Elvis Costello — When I Was Cruel (Universal) ***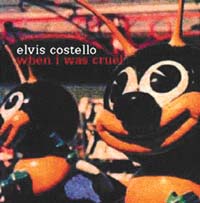 Eight years have gone by between Brutal Youth, Elvis Costello's last album and the new When I Was Cruel, but Cruel still sounds like a sequel. If his own musical output is any indication, Elvis Costello must have the most eclectic record collection of any A-list singer/lyricist for the last twentyfive years. The current album happily finds Costello turning his compass with two excellent reference points: his 1986 masterwork Blood and Chocolate and the versatile showmanship of 1989's Spike. The result is an immediately engrossing collection of evocative and moody songs. An important part of Costello's past brilliance has been his amazing, often cutting, always-literary lyrics, and here too he is in a fine lyrical form. My Blue Window is Costello's best acoustic track since New Amsterdam and you'll invariably be hitting the repeat button to hear it again and again. Perhaps the sweetest punch is that at 47, Costello still sounds exactly as he did at 27.
Oasis — Heathen Chemistry (Sony Music) **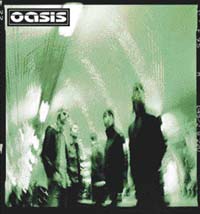 With a new lineup and an audibly refreshed energy, Heathen Chemistry finds the quintet back in cracking mid-90s' form, flaunting what was originally appealing about them and expanding the band's sound with forays into an acoustic base. Featuring Andy Bell and Gem Archer, the band sounds more spirited than it has in a while. It has a positive energy and enthusiasm that the band has been lacking for years. The Hindu Times is a rocker that can stand pretty comfortably on its own. Stop Crying Your Heart Out is a pleasant ballad, but stifled by a truly mundane melody. The Liam-penned Songbird follows and sets against Little James (his effort on Standing On The Shoulder Of Giants), it really is startlingly good. Noel's Little By Little is probably the best track he has written for his own lead vocals since Half The World Away.
Album of the month
The Very Best of MTV Unplugged — Various Artists (Universal)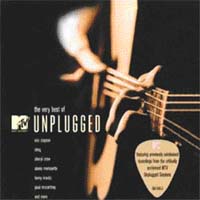 This is one of the more pleasant of the flood of "Very Best Of" compilations to hit the local music stores in recent times. This is great mood music. Vocals backed only by an acoustic gear really divide the true musicians from digitally treated artists that are mushrooming every year. The music is relaxing and mellow, just right for kicking back and putting your feet to rest. The tracks are generally of middle-of-the-road, easy listening category. The biggest moments come in the form of Tears In Heaven by Eric Clapton, Ironic by Alanis Morisette, Gallows Pole by rock icons Page and Plant, Mrs Robinson by Paul Simon, Linger by Cranberries, and Kiss From A Rose by Seal. A definitive collection of eighteen classic MTV Unplugged recordings, many of which are commercially available for the first time. Our personal favourite for sure.
— Saurabh & Gaurav