Coldplay — A Rush of Blood To The Head
(Virgin)****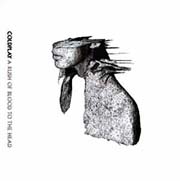 Coldplay's debut album Parachutes was impressive, but the band's brand new album A Rush of Blood To The Head is stunning. The album is more conversational than their last, and marks a small step towards experimentation. At a time when so many bands are intent on cramming as many genres as possible into each song, it's a relief to hear music that revels in the joys of a simple, modest and graceful melody. Currently storming the charts a la Yellow, In My Place is a surprisingly simple track, carried by Jon Buckland's chiming guitar and Chris Martin's heartfelt vocals. Green Edge shifts gear a bit, with its acoustic and folksy shuffle. The tribal stomp of Politik takes you to an altogether different level with the experimental mode set to max. The dark yet brilliant title track shows martin's growth as a lyricist: "He said I'm gonna buy a gun and start a war/ If you can tell me something worth fighting for." This is Brit-rock at its best. A must buy.
David Bowie — Heathen
(Sony Music) *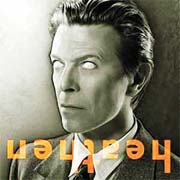 It has been nearly three decades since Ziggy Stardust and the Spiders from Mars released their eponymous debut album. Teaming up with his sidekick 1970s' producer of choice Tony Visconti doesn't prove to be of much help here though. Visconti and David never shy away from electronic instrumentations — woven into David's sound subtly, never drawing attention to drum loops and layers of electronica. For that matter, collaboration by guest artistes Pete Townshend and Dave Grohl don't standout either. The album at times sounds like a desperate move by Bowie. Thanks to a few positive moments here that come in the form of I Would Be Your Slave that matches spare percussion and taut string textures for a haunting and hip ambient-lounge anthem.
Michael Bolton — Only A Woman Like You
(HMV) **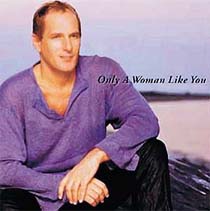 Bolton's signed a new label, but he sticks to what he's best at on this new album of love songs and ballads. Bolton, 49, isn't going after the teenyboppers here.
He sticks to the fare that made him a fixture on adult-contemporary charts in the late 1980s and early '90s.
The title tack is an ingratiating ballad produced by hitmakers Mutt Lange, Max Martin, Shania Twain and Rami.
Other selections artfully combine adult-contemporary clichés with the most banal aspects of modern pop. Some more tracks worth listening to are This Is The Way, I Wanna Hear You Say and Love With My Eyes Closed.
Weezer — Maladroit
(Universal) **
Maladroit showcases the band's inherent charm. At the album's heart are some of the most obliquely painful songs ever to have spilled from Cuomo's mind into paper.
Whether it is the tight drumming on the album's first single Dope Nose, the surprising guitar-work on the sharp-edged Take Control, or the band's return to form, Maladroit offers some of the best songs since the band's 1994 debut.
The jaunty strut of Keep Fishin' single-handedly outdoes the whole of the album with its playful demeanour and left-field chorus. Slob is a bona fide future Weezer classic. It's a lesson many in the modern-pop-rock scene could learn a lot from.
Album of the month
Elvis Presley — 30 No.1 Hits
(Crescendo)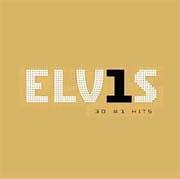 Although Bill Haley was the first artist to reach No.1 position in America and England with a rock 'n' roll record and although many rock historians would claim Chuck Berry as the most influential artiste of that time, nothing on earth could quite match the impact created by the phenomenon called Elvis Presley. The Presley explosion continued apace on both sides of the Atlantic during 1957, and thanks to RCA, the hits kept coming during his Army years from 1958 till 1960. This collection offers an ideal opportunity to take a look at his musical legacy. 30 No.1 Hits brilliantly kicks off with Presley's voice, raw, whooping 'well, since my baby left me'. The compilation opens to the music of Jailhouse Rock and sets the atmosphere with the Jukebox, a continuously rotating selection of clips from the album. Number Ones is a stark reminder of Elvis's charisma and just how earth shattering his funeral music must have felt. Sure, all the songs here snagged the top spot on the charts, but the mix eliminates some of the King's best works, like Little Sister, Mistery Train and Viva Las Vegas.
In terms of content, the album picks up where the label's previous Elvis Number Ones left off. Going back, for the first time, to the original recordings, engineers have performed remarkable feats of upgrading on everything from the 1950s' mono classics to the multi-track rave-ups of the '70s. The reworked Love Me Tender captures every breath and guitar string of Presley, bringing out an extraordinary experience. All Shook Up is as fresh and irresistible as ever. The radically remixed A Little Less Conversation gives the collection a new vivacity. Elvis Presley undoubtedly remains one of the most influential artistes in music and for the gusto and potency Elvis brought to rock, we are forever indebted to him. John Lennon had once put it, "Before Elvis, there was nothing."
— Saurabh & Gaurav