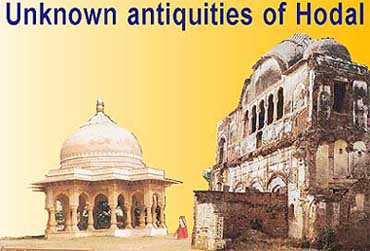 Hodal is known for three reasons: firstly, Maharani Kishori Devi, the first wife of Jat Raja Suraj Mal of Bharatpur, belonged to this place; secondly, it is the head village of a group of 24 villages inhabited by the Sorot Jat clan; and thirdly, an ancient temple dedicated to Lord Krishna is situated here, says Rajbala Phaugat.
Make this fruit the apple of your eye
Niti Paul Mehta
A professor and a doctor were in love with the same lady. The professor got more opportunities to meet her as he had ample spare time at his disposal. He, therefore, seemed to have a greater chance of winning her hand.