Sunday, November 10, 2002


Why selling doesn't buy any more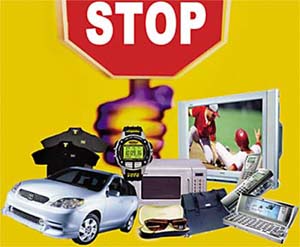 SINCE the end of the last decade, the tactic of spinning out marketing gimmicks to raise bottomlines seems to have lost much of its sheen. This trend has become more pronounced in the last year or so. However, there was a time when advertisers could manoeuvre consumers into buying anything, says Prerana Trehan.
Does Pakistan have a future?
TALIBANISATION of Pakistan, by way of creeping aggression, cannot be ignored any longer. Afghanistan failed to provide 'strategic depth' to Pakistan. The reverse process would start now. The Afghans may, in a not- too-distant future, capture economic power of Pakistan. The ultimate battle is likely to be between Punjabisation and Talibanisation of Pakistan, say SK Datta and Rajeev Sharma in their new book Pakistan: From Jinnah to Jehad.
Leading the leadership race
Kanwalpreet
ONCE there were two friends, a mynah and elephant. One day the elephant said, 'You know, all my life I have wanted to fly. I have always dreamt of what fun it would be to fly over the village and look down at the houses and people, to glide over the river and the jungle. Do you think I can fly? "Sure, you can," said the mynah. He pulled a feather from his tail and said, "Here take this feather and hold it firmly in your mouth. Then flap you ears as hard as you can and you will fly."
Wonders of gem therapy
Zoya Das
AT a time when urban Indians are increasingly turning to their roots, a strange development has occurred among the younger generation. Spiritualism has become the 'in thing' for this section of upwardly mobile teenagers and youngsters in their early twenties. But they do not have the time or patience for rituals.
In the spotlight
Engineer who has designs on celluloid
Firdaus Ali
"WHAT'S a computer software engineer doing in the world of films?" you ask Somnath Sen and pat comes the reply, "I'm designing the world of celluloid now!" Sen is an Indo-American writer and director of the film Leela, starring Dimple, Vinod Khanna, Deepti Naval and Gulshan Grover, among others. Leela is based on the lives of expatriate South Asians in the USA. Leela (played brilliantly by Dimple) is an aware, liberal visiting professor from Mumbai.