M A I N N E W S
5 most wanted ultras spotted in Pak
Varinder Walia
Tribune News Service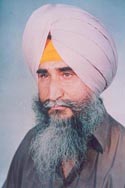 Gajinder Singh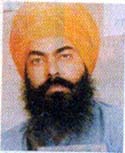 Wadhawa Singh Babbar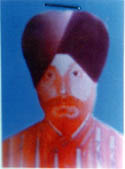 Ranjeet Singh Neeta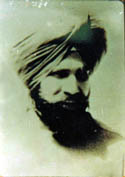 Parmjit Singh Panjwar
Amritsar, December 19
Five militants, who have not been exposed to the media ever since their names figured among the list of Indiaís 20 most wanted persons, have resurfaced in Pakistan after the first anniversary of the attack on Indian Parliament House by ISI-sponsored terrorists on December 13.
The most wanted militants held meetings with foreign-based radical leaders in Pakistan a few days after the Sikh jatha returned to India recently, highly placed Intelligence sources said. The five militants have been kept separately in different cities of Pakistan, including Lahore and Nankana Sahib. Unlike the past, they were not allowed to meet any Indian during the Gurpurb celebrations. The sources pointed out that a tiff took place between leaders of the Khalistan Commando Force (Panjwar) and Babbar Khalsa International on certain issues after the Gurpurb celebrations.
Among those in the list of most wanted are Gajinder Singh, chief of the Dal Khalsa International, Lakhbir Singh Rode, chief of the International Sikh Youth Federation, Wadhawa Singh Babbar of the Babbar Khalsa, Ranjeet Singh Neeta, chief of the Khalistan Zindabad Force and Parmjit Singh Panjwar, chief of the KCF.
The presence of the militants in Pakistan came to light after Baljit Kaur, wife of Panjwar, was flown from Germany to Pakistan in a PIA flight along with her two sons. Sources said the family members have been accommodated under one roof.
Even as the Government of India has failed to persuade Pakistan to hand over the most wanted militants even after a year of the attack, a fresh demand in this regard is likely to be made. Evidence for the presence of the most wanted persons in Pakistan is being collected.
Before they were declared most wanted, the militants used to meet certain Indians at behest of the ISI. Gajinder Singh used to interact with Indian pilgrims openly.
The resurfacing of the militants has indicated that Pakistan President Pervez Musharraf wanted to use them for reviving militancy in Punjab.
Earlier, on the eve of the anniversary of the attack on Parliament, a Lahore court had freed Jaish-e-Mohammed chief Maulana Masood Azhar while Dawood Ibrahimís brother Anees Ibrahim had been deported to Pakistan after being released on bail. While Azhar was handed over to the Taliban in return for the hostages of IC-814, Anees figured in Indiaís list of 20 most wanted.